5 easy-to-remember safety tips for using your barbecue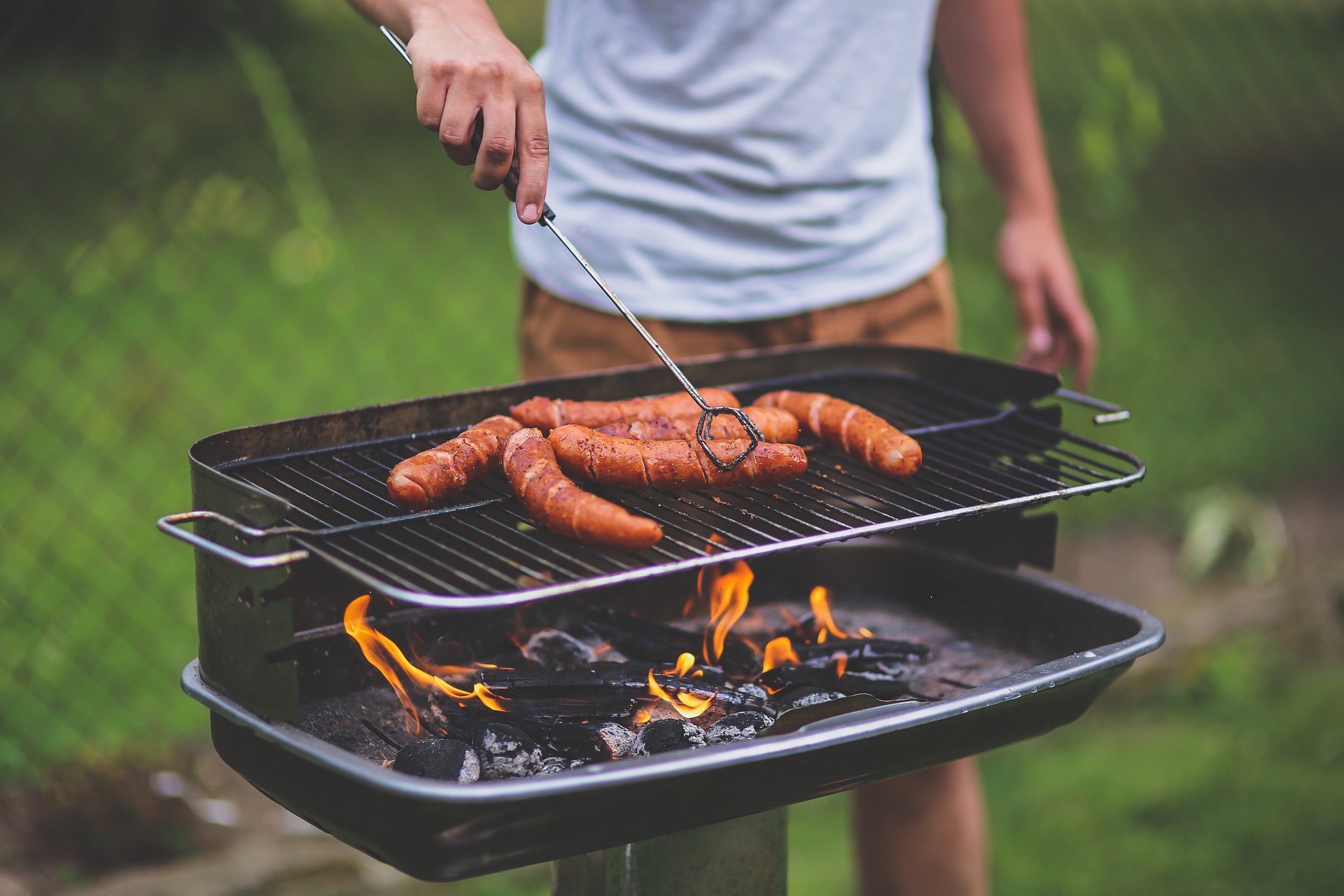 Sunny days are here to stay. Well, at least stay until the weather changes. And you never know when that may be. That's why your chimney needs to be in good condition all year round. To keep your household safe from risks of carbon monoxide poisoning and chimney fires when you use your woodburner.
In any case, despite the restrictions imposed by the coronavirus, no doubt many of us will be wheeling out the barbecue in this warm weather. This is the time for enjoying steak, burgers and sausages sizzled to perfection with a drink or two.
Remember though to keep safe when using your charcoal barbecue. The last thing you want is to end up at Tunbridge Wells Hospital in the middle of this Covid-19 crisis.
Here are 5 easy-to-remember safety tips for using your charcoal barbecue:-

1. Make sure the barbecue is located in an area away from our home, shed, trees and branches, or any other flammable materials.
2. Use only cold lump wood charcoal and place the charcoal up to a depth of two inches in the barbecue with any kindling underneath. Use firelighters as needed but NEVER petrol.
3. Once the barbecue is alight – don't leave it unattended. If you need to pop inside to get something, ask a responsible adult to look after the barbecue whilst you are gone. Children, vulnerable adults and pets should never go near the barbecue. Any garden games should also be played somewhere else.
4 .The barbecue is ready to use once the charcoal is a proper white colour. Have a jug of water to hand in case any flames can look out of control, especially when meat fat hits the charcoal. Be in control at all times. Use fire safe utensils and don't touch cooked meat with utensils used for raw meat.
5. After use, let the barbecue cool down until it is completely cold. Don't leave it to slumber overnight. Hot ashes are extremely dangerous and charcoal residue must be totally and utterly cold before discarding properly. Empty cold ashes onto bare soil, which is not flammable. Remember that cooled charcoal embers make a great fertilizer for your garden!