HETAS approved Master Chimney sweep - Tunbridge Wells, Kent, TN1
My chimney cleaning services in Tunbridge Wells
Chimney cleaning in Tunbridge Wells
I charge £60 for a standard brush sweep for a wood burner or open fire. This chimney cleaning price includes the full chimney sweep, the fire and CO risk assessment, a chimney smoke test and an official Certificate of Chimney Sweeping useful for household insurance.
I am licensed and insured to sweep all kinds of chimneys, flues fireplaces and stoves. This includes Aga flues, Multi fuel stoves, Jetmaster fire, Rayburn, Inglenook, Parkray, Gas Fire and Oil Fired Boilers.
Bird nest removal in Tunbridge Wells
I charge £100 for the first hour of work and then £60 per hour after that if the job is particularly complicated. Please note that the bird's nest is always left with the householder for disposal.
CCTV chimney inspection in Tunbridge Wells
I charge £60 for a sweep (which must be conducted before the inspection) and £100 for a chimney inspection. If you have any worries about using your solid fuel appliance or open fire you should get a CCTV chimney inspection from a qualified chimney sweep.
A chimney sweep hoover is used as standard with every sweep
During my standard £60 sweep I use a HEPA filter chimney sweep vacuum to make sure no soot and ash particles escape into your home.
A chimney sweep certificate issued with every sweep
Whenever I conduct a sweep in Tunbridge Wells, I always provide the householder with an official, Certificate of Chimney Sweeping. This indicates that a sweep has been conducted to the Guild of Master Chimney Sweeps industry standard and can be used for household insurance purposes.
Chimney cowls, chimney pots and chimney guards
I advise clients in Tunbridge Wells about what type and what size chimney cowl, pot or guard will best suit their fire setup. Due to health and safety issues, I do not fit chimney cowls, pots or guards myself. I arrange fitting with my trusted colleagues who do an excellent job of installation for my clients.
If you have any questions about chimney sweeping or chimney care, I would love to hear from you. Call me on 07587 134589 today.
I also sweep in the following areas near Tunbridge Wells
About Tunbridge Wells
James the Sweep is the Master Chimney Sweep for Royal Tunbridge Wells – James enjoys sweeping chimneys in T Wells. Residents in Tunbridge Wells know James very well. He's know as the local chimney sweep! James takes his responsibility seriously as the master flue technician in the town. His chimney risk assessment work keeps customers free from carbon monoxide poisoning, a known risk from blocked chimney flues and also the danger of uncontrollable chimney fires. Royal Tunbridge Wells (the formal name) is truly a beautiful spa town. James is kept very busy sweeping chimneys amongst the 56,000 homes in the local area of Kent.
Royal Tunbridge Wells sprang from a spring, literally, when it comes to modern development. Royalty were drawn to the reputed healing waters found in the natural waters in the town, some 400 years ago. Tunbridge Wells catered for the landed gentry as a result, and this had a positive effect in the evolvement of local housing and amenities. The finest architecture in England is arguably found in T Wells with a superb range of sandstone houses and other types. Hever Castle, with many chimneys swept regularly by James the Sweep, is a prime example of a classic stately home in the local area.
Tunbridge Wells has surely some of the most exquisite green open spaces in the entire county of Kent. The landscape is truly breathtaking and ranges from tranquil woodland to popular parks and all manner of  delightedly peculiar rural spots throughout the vicinity. A special place in the hearts of many folk in T Wells has to be the Tunbridge Wells and Rusthall Commons. This marvellous 250-acre forested site can be found not far from the town centre of T Wells. Other Arcadian highlights include the grade two listed Dunorlan Park, a former millionaire's garden, which has been the benefit of a restoration programme; Calverley Grounds with ornamental gardens; Grosvenor Recreation Ground, the oldest park in T Wells, which first opened in 1889; Great Culverden Park, a lovely woodland; and then Hilbert Recreation Ground, which includes a nature reserve just perfect for quiet reflection throughout the seasons. 
The Pantiles is widely known for its selection of individual shops, located in the foreground of the Chalybeate Spring. The shopping area draws many visitors to T Wells. The town certainly has a fame beyond its borders. Mr Dryden, a character in the Lawrence of Arabia film, says: "I wish I'd stayed in Tunbridge Wells". James Bond and his wife Tracy Di Vicenzo were also thinking of living in the town before tragic (fictional) events caused Mrs Bond's demise, in the 007 film, 'On Her Majesty's Secret Service'. Before she is killed, Mrs Bond tells her husband she, "looks forward to living as Mr and Mrs James Bond of Acacia Avenue, Tunbridge Wells".
Residents in Tunbridge Wells are passionate about sports. Several clubs in the town offer a variety of sporting pursuits. There is the well-known Tunbridge Wells Football Club, which was founded in 1886. The team is based at the Culverden Stadium and plays in the Southern Counties East Football League. James the Sweep is a sponsor for Tunbridge Wells Youth & Ladies Football Club and the town is proud of the footballers' achievements. Rugby is another popular sport in Tunbridge Wells. Tunbridge Wells RFC plays games at St Mark's Ground when the team is not playing further afield. Another rugby team in Tunbridge Wells is the Weald Warriors. Cricket is represented via the Kenty County Cricket Club, which uses Nevill Ground for both county and international cricket. The same ground is used by Tunbridge Wells Hockey Club. Linden Park Cricket Club also uses the Higher Cricket Ground based at Tunbridge Wells Common. The local motor club started in 1911 and continues to be well-supported. Other sports clubs and events include Tunbridge Wells Squash Club, Tunbridge Wells Marathon and the Royal Tunbridge Wells Monson Swimming Club.
Royal Tunbridge Wells has been the residence of a number of famous people. In fact, there is a long list of noteworthy folk in the fields of arts and literature, politics, sports and science and such alike. Princess Louise, Duchess of Argyll, was a daughter of Queen Victoria. Her husband was the Duke of Argyll, John Campbell, and together they bought Domden, a country house not far from Royal Tunbridge Wells, for a few years before relocating to Kensington Palace. Another famous resident, namely the owner of Thackeray's House at 85 London Road in Tunbridge Wells, was none other than William Makepeace Thackeray himself, the novelist. It was at this house, that Thackeray Penned his famous Vanity Fair, the premier example of a Victorian domestic novel. Other noteworthy inhabitants in Tunbridge Wells include sports stars such as tennis player Virginia Wade, who was a pupil at Tunbridge Wells Grammar School, and George Cohen, the right-side player for the England Football Squad, which won the 1966 World Cup.
Tunbridge Wells has a good representation of media serving the town. KMFH West Kent is based in Tunbridge Wells and it's a commercial radio station. BBC Radio Kent is also stationed there and the BBC regional hub, in the Great Hall Arcade within Tunbridge Wells, houses the set-up for programmes for BBC South East. Newspapers are represented via Times of Tunbridge Wells and the Kent Courier. Arts in the town is also well supported with the Assembly Hall in Crescent Road being able to accommodate 1,020 people for events. The Forum provides a live music venue and there is also Trinity Arts Centre, a converted church building, in Church Road for other events. Tunbridge Wells hosted a TEDX Royal Tunbridge Wells event on June 6 2015 and there is also an annual free music festival every May, known as Unfest.
Residents live in a fascinating mix of homes, both large and small, across Tunbridge Wells with a fascinating variety of architecture. Residential and/or commercial areas encompass Grove Hill Road, Claremont Road, Bayhall Road (A264), Mount Pleasant Road among others. Camden Park Road by Camden Park is a bit further east with Farncombe Road and Forest Road being the larger roads alongside smaller streets such as Park Street, Prince's Street, Cambridge Street. To the south, by The Nevill Ground, there's Warwick Park, Frant Road, Blatchington Road. Then to the west, by The Spa Hotel and Travelodge Tunbridge Wells, there's Major York's Road, Castle Road, Langton Road leading to the Tunbridge Wells Golf Club; and north-west, Molymeux Park Road, Boyne Park, Royal Chase. And northwards, some lovely roads with All Saints Rise, Hopwood Gardens, Stephen's Road, Queen's Road and Upper Grosvenor Road, which wends past Grosvenor & Hilbert Park with Dorking Road, Auckland Road, Sandhurst Road, Coneyburrow Road, although that's just a few named, there are many, many others.
Myths and legends abound in every nook and cranny of Kent and Tunbridge Wells has a fair share of them. Perhaps the strangest, arguably, is the story of a 'Bigfoot', seen to be out and about in the town. The beast of T Wells was first spotted by an elderly couple, in 1942, while enjoying a saunter together one day. Bigfoot was allegedly sitting on a bench at the time of the sighting. It's not stated whether or not, he or she was reading a newspaper at the time. However the sight of Bigfoot scared the elderly duo. To the point that both the man and woman ran away in fright. Some residents believe the Bigfoot to be nothing more than a prank. Yet those who have seen the eight foot tall creature say it has a loud roar, red eyes and long arms. Several sightings were made on the Common of Tunbridge Wells.
Transport links are excellent to reach other parts of Kent from Tunbridge Wells. The A26 is complemented by other roads to link T Wells with nearby towns and villages. The A26 is a main road in the region, which starts in Newhaven and ends in Maidstone. The A264 Pembury to Five Oaks route is also popular. It heads in the direction of East Grinstead whereas the A267 could be considered the main road from Tunbridge Wells right through to Hailsham and the wider South Wealden area. The A21 is a good road for heading east, and of historical merit too because it shadows an old turnpiks road to Hastings. Bus services are also well catered-for in Tunbridge Wells, serving residents in Tonbridge, Paddock Wood, Maidstone, Sevenoaks and other towns. Royal Tunbridge Wells Railway Station is the main station in the town, alongside High Brooms in the north.
Tunbridge Wells, as a tourism destination, had an interesting beginning. The origins of the inherent leisurely focus hail back to 1684 with Margaret, the widow of Viscount Purbeck. She was a colourful character who enjoyed pursuits such as dance and fashion. Margaret gave land at the northern part of the current Pantiles shopping centre, where the Church of King Charles the Martyr was constructed to meet the religious needs of visitors wanting to bathe in the town's spa waters. The ceiling of the church was created by Henry Doogood, the chief plasterer of famous architect, Sir Christopher Wren. Princess Victoria, before she ascended to the throne, later attended this church with the Duchess of Kent (her mother). 
James the Chimney Sweep is the highest rated chimney sweep in Royal Tunbridge Wells. Known for his jolly manner, and for being friendly and courteous, James has gained a solid reputation as the reliable flue technician and master sweep for the town. James is able to help residents with anything related to indoor fires and chimney structures: giving free advice on wood burning stoves, open fires, gas fires, fuel types, bird's nests, risks of carbon monoxide and chimney fires, chimney pots, cowls – and he will do CCTV tests and smoke draw tests before sweeping chimneys. James has been sweeping in T Wells for more than 20 years and his van ('Ol Sweepy) is seen most days zooming up and down the streets to the next job. If you see James your chimney sweep driving along, do give a wave!
Whether you are an old-time resident in Tunbridge Wells or just moving in, keeping your chimney clean is an essential safety factor. Don't let your enjoyment of living in Tunbridge Wells become ruined by a house fire! Get free advice about keeping your chimney clean. Give me a call today on (07587 134589).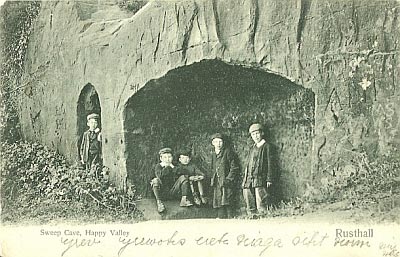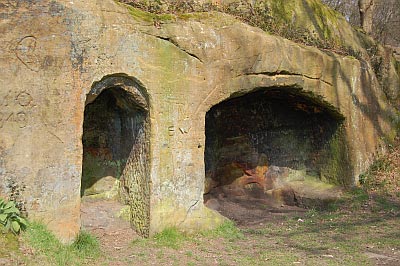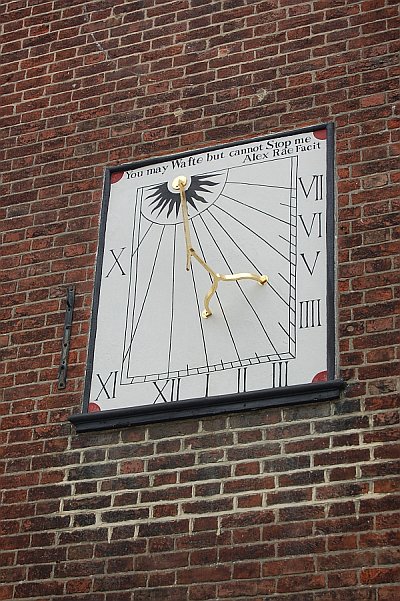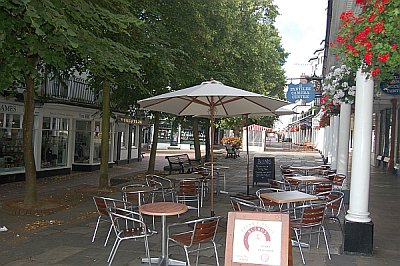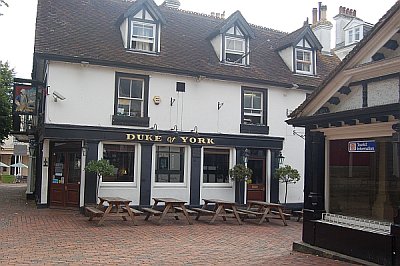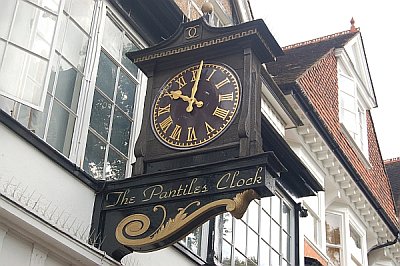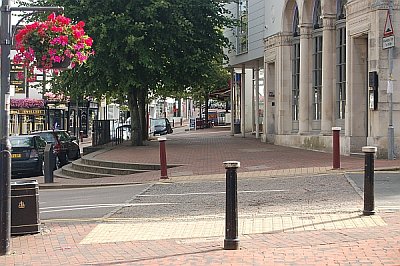 Looking for a chimney sweep in Tunbridge Wells?
James the Chimney Sweep is available in Tunbridge Wells and surrounding areas.
–  James The Chimney Sweep