Bidborough
Great news! James the Chimney Sweep is available to work in the Bidborough, Kent, TN4 area, remember I can help you with any of the following:
James is a HETAS approved chimney sweep.
If you have any queries about chimney sweeping, or a related matter, We'd love to hear from you. Pick up the phone, email, text – whatever suits you and contact us TODAY!
Rates
You will find our rates fair and competitive. We like to be paid for the work we do, and no more than that!
Standard sweep for woodburning stoves and open fires: £60 [Price includes a full sweep, smoke test and issuing a certificate approved by the Guild of Master Chimney Sweeps].

Bird's nest removal: £100 per first hour and thereafter £60 per hour if the job is complex. *Please note the bird's nest is left with the customer for disposal.
Notes: Big discounts apply for booking multiple sweeps in the same location. Clean, fresh dust sheets are used on every sweep.
Did you know? James the Sweep is a registered member of the respected Guild of Master Sweeps.
About Bidborough
Bidborough
Bidborough near Tunbridge Wells would be an ideal candidate for a model village: houses with chimneys puffing smoke; a bustling community hall; a brilliant primary school; the famous 'BADS' drama group, Women's Institute and the like; and all types of sports facilities. No wonder some families have lived there for decades: the 'POhim-Browns' have always been in St Lawrence Avenue, for example. It is also an ideal location for London commuters.
There are plenty of leisure opportunities in Bidborough. It contains two large recreation areas, which are used by local cricket and football clubs. There's also a gardening club and a bowls green, as well as a tennis court. The Kentish Hare pub, the local popular jaunt, does a good job rousing villagers whether it's a cold winter's night or a warm summer evening. A number of villagers are also part of the St Lawrence Church, which dates back to the 11th century, and is part of the Southborough Team Ministry. There is a creche and house groups, youth activities and different prayer groups.
Looking for a chimney sweep in Bidborough?
James the Chimney Sweep is available in Bidborough and surrounding areas. 
 

–  James the Chimney Sweep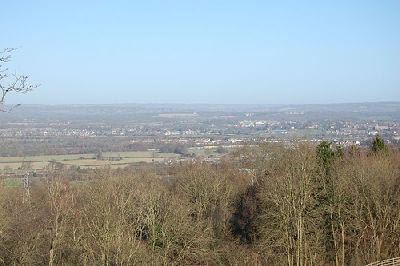 Looking for a chimney sweep in Bidborough ?
James the Chimney Sweep covers the whole of
the Bidborough area.