HETAS approved Master Chimney sweep - Crowborough, East Sussex, TN6
My chimney cleaning services in Crowborough
Chimney cleaning in Crowborough
I charge £60 for a standard brush sweep for a wood burner or open fire. This chimney cleaning price includes the full chimney sweep, the fire and CO risk assessment, a chimney smoke test and an official Certificate of Chimney Sweeping useful for household insurance.
I am licensed and insured to sweep all kinds of chimneys, flues fireplaces and stoves. This includes Aga flues, Multi fuel stoves, Jetmaster fire, Rayburn, Inglenook, Parkray, Gas Fire and Oil Fired Boilers.
Bird nest removal in Crowborough
I charge £100 for the first hour of work and then £60 per hour after that if the job is particularly complicated. Please note that the bird's nest is always left with the householder for disposal.
CCTV chimney inspection in Crowborough
I charge £60 for a sweep (which must be conducted before the inspection) and £100 for a chimney inspection. If you have any worries about using your solid fuel appliance or open fire you should get a CCTV chimney inspection from a qualified chimney sweep.
A chimney sweep hoover is used as standard with every sweep
During my standard £60 sweep I use a HEPA filter chimney sweep vacuum to make sure no soot and ash particles escape into your home.
A chimney sweep certificate issued with every sweep
Whenever I conduct a sweep in Crowborough, I always provide the householder with an official, Certificate of Chimney Sweeping. This indicates that a sweep has been conducted to the Guild of Master Chimney Sweeps industry standard and can be used for household insurance purposes.
Chimney cowls, chimney pots and chimney guards
I advise clients in Crowborough about what type and what size chimney cowl, pot or guard will best suit their fire setup. Due to health and safety issues, I do not fit chimney cowls, pots or guards myself. I arrange fitting with my trusted colleagues who do an excellent job of installation for my clients.
If you have any questions about chimney sweeping or chimney care, I would love to hear from you. Call me on 07587 134589 today.
I also sweep in the following areas near Crowborough
About Crowborough
Crowborough is in East Sussex and within the chimney sweeping area for James the Sweep. He is highly rated by residents who appreciate the careful fire risk assessment and meticulous chimney sweeping offered. Crowborough, in the north Wealden District, is only seven miles from Royal Tunbridge Wells and it is also on the fringes of Ashdown Forst, known to be the base for A.A. Milne's Winnie the Pooh stories. The town's name is derives from 'Croh', an Old English word for little gorze flowers seen in the confines of the settlement. The unifying process of development between different villages led to the formation of Crowborough, namely: Jarvis Brook, Sweet Haws, Stone Cross, Whitehall, Steel Cross, Poundfield and Alberbrook. The town offers a great shopping scene and local sites for relaxation: Crowborough Common, Goldsmith Recreation Ground and Crowborough Country Park.
Crowborough joins up three main areas: Crowborough Hill, High Street, and London Road. There are other main roads leading into Crowborough, which include Croft Road and Fermor Road, but also Hurtis Hill, Queens Road, Green Lane, Fielden Road, Fielden Lane, Southview Road, and Whitehall Road. James the Sweep keeps himself busy, checking stoves and chimney liners in Crowborough as well as, of course, sweeping chimneys in the town. You will often see his famous van 'Sweepy' parked on one of these streets. Crowborough's residents enjoy a wide range of leisurely pursuits with a hive of activity based at the community centre, as well as the well-respected tennis and squash club. There is also a good number of supermarkets and cafes for convenience and relaxation. Crowborough is a dominant East Sussex town, which mixes both historic interest and modernity in its wonderful local culture. Residents have a  great reputation for showing hospitality. James the Sweep is privileged to be the Master Chimney Sweep for Crowborough.
Crowborough was the home of the creator of Sherlock Holmes. Sir Arthur Conan Doyle lived at Windlesham Manor for 23 years until he died. He moved there from Surrey in 1907. The manor has now become a retirement home. Sir Arthur is still remembered in Crowborough with a statue of him at Crowborough Cross. There are also roads in the town named after the literary genius: Sherlock Shaw and Watson Way, for example. Crowborough used to have a Sherlock Holmes festival to celebrate the connection. Dr Who is also represented in Crowborough for the simple reason that actor Tonm Baker, the fourth doctor, is a resident. Other famous names associated with the town include Piers Sellers, Richard Jefferies, Ross Kemp, Dirk Bogarde, David Jason and Kerry Katona.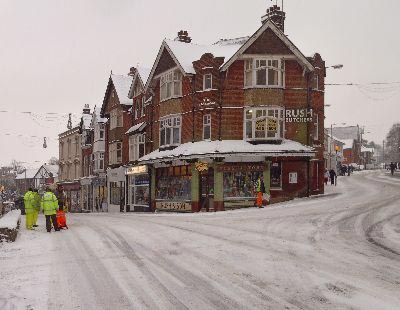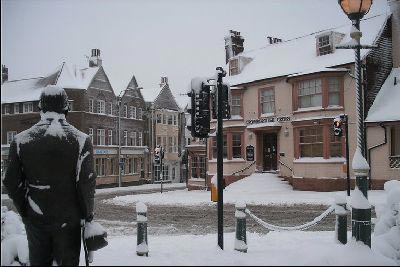 Looking for a chimney sweep in Crowborough?
James the Chimney Sweep is available in Crowborough and surrounding areas