HETAS approved Master Chimney sweep - Wadhurst, East Sussex, TN5
My chimney cleaning services in Wadhurst
Chimney cleaning in Wadhurst
I charge £60 for a standard brush sweep for a wood burner or open fire. This chimney cleaning price includes the full chimney sweep, the fire and CO risk assessment, a chimney smoke test and an official Certificate of Chimney Sweeping useful for household insurance.
I am licensed and insured to sweep all kinds of chimneys, flues fireplaces and stoves. This includes Aga flues, Multi fuel stoves, Jetmaster fire, Rayburn, Inglenook, Parkray, Gas Fire and Oil Fired Boilers.
Bird nest removal in Wadhurst
I charge £100 for the first hour of work and then £60 per hour after that if the job is particularly complicated. Please note that the bird's nest is always left with the householder for disposal.
CCTV chimney inspection in Wadhurst
I charge £60 for a sweep (which must be conducted before the inspection) and £100 for a chimney inspection. If you have any worries about using your solid fuel appliance or open fire you should get a CCTV chimney inspection from a qualified chimney sweep.
A chimney sweep hoover is used as standard with every sweep
During my standard £60 sweep I use a HEPA filter chimney sweep vacuum to make sure no soot and ash particles escape into your home.
A chimney sweep certificate issued with every sweep
Whenever I conduct a sweep in Wadhurst, I always provide the householder with an official, Certificate of Chimney Sweeping. This indicates that a sweep has been conducted to the Guild of Master Chimney Sweeps industry standard and can be used for household insurance purposes.
Chimney cowls, chimney pots and chimney guards
I advise clients in Wadhurst about what type and what size chimney cowl, pot or guard will best suit their fire setup. Due to health and safety issues, I do not fit chimney cowls, pots or guards myself. I arrange fitting with my trusted colleagues who do an excellent job of installation for my clients.
If you have any questions about chimney sweeping or chimney care, I would love to hear from you. Call me on 07587 134589 today.
About Wadhurst
Wadhurst, with the hamlets of Tidebrook and Cousley Wood, is a market town just seven miles from Royal Tunbridge Wells and on the borders of Kent and East Sussex. It is sited on the Weald range of forested hills on the South Downs and North Downs. The town is believed to have originated in Anglo Saxon times and Henry III granted the settlement the right to hold a market each Saturday with a fair on June 29. Wealden's iron industry was of great benefit to Wadhurst and The Old Vicarage and Hill House are former ironmasters' houses. In the preseny day, Wadhurst has a wonderful mix of retail outlets and eateries, and the community is busy with various leisure pursuits and sports clubs.
Hamlets near Wadhurst contain two faith related buildings from the early 19th century peroid, which have a lot of historical interest. They are both chapels from the Strict Baptist denomination, with a complementary design espousing their Grade II status. Shover's Green Baptist Church is in Shover's Green whereas Rehoboth Chapel is in Pell Green. Both are hamlets, as stated. Wadhurst also has two state schools. Uplands for secondary school pupils, which has a technology specialism as well as a sixth form. There is also, in Sparrows Green, a Church of England primary school and nursery. Sacred Heart is an independent preparatory school for Catholic pupils.
Wadhurst is proud of its local football team, Wadhurst United FC, which meets at the Recreation Ground in South View Road. The team involves players from different ages from junior to senior level and the players are respected across the county of Kent and further beyond. Wadhurst has also produced residents known beyond the frontiers of the town such as TV presenter Davina McCall, architect William Bidlake, guitarist Jeff Beck, writer Irfan Orga and billionaire Hans Rausing.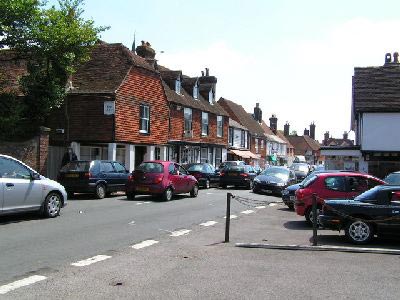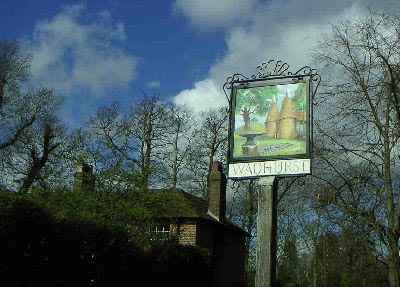 Looking for a chimney sweep in Wadhurst? James the Chimney Sweep is available in Wadhurst and surrounding areas of Kent and East Sussex
– James The Chimney Sweep