HETAS approved Master Chimney sweep - Mayfield, East Sussex, TN20
My chimney cleaning services in Mayfield
Chimney cleaning in Mayfield
I charge £60 for a standard brush sweep for a wood burner or open fire. This chimney cleaning price includes the full chimney sweep, the fire and CO risk assessment, a chimney smoke test and an official Certificate of Chimney Sweeping useful for household insurance.
I am licensed and insured to sweep all kinds of chimneys, flues fireplaces and stoves. This includes Aga flues, Multi fuel stoves, Jetmaster fire, Rayburn, Inglenook, Parkray, Gas Fire and Oil Fired Boilers.
Bird nest removal in Mayfield
I charge £100 for the first hour of work and then £60 per hour after that if the job is particularly complicated. Please note that the bird's nest is always left with the householder for disposal.
CCTV chimney inspection in Mayfield
I charge £60 for a sweep (which must be conducted before the inspection) and £100 for a chimney inspection. If you have any worries about using your solid fuel appliance or open fire you should get a CCTV chimney inspection from a qualified chimney sweep.
A chimney sweep hoover is used as standard with every sweep
During my standard £60 sweep I use a HEPA filter chimney sweep vacuum to make sure no soot and ash particles escape into your home.
A chimney sweep certificate issued with every sweep
Whenever I conduct a sweep in Mayfield, I always provide the householder with an official, Certificate of Chimney Sweeping. This indicates that a sweep has been conducted to the Guild of Master Chimney Sweeps industry standard and can be used for household insurance purposes.
Chimney cowls, chimney pots and chimney guards
I advise clients in Mayfield about what type and what size chimney cowl, pot or guard will best suit their fire setup. Due to health and safety issues, I do not fit chimney cowls, pots or guards myself. I arrange fitting with my trusted colleagues who do an excellent job of installation for my clients.
If you have any questions about chimney sweeping or chimney care, I would love to hear from you. Call me on 07587 134589 today.
About Mayfield
Mayfield, alongside its twin abode, Five Ashes, is a village in the High Weald of East Sussex, some nine miles south of Royal Tunbridge Wells. The former Archbishop of Canterbury, St Dunstan, is reputed to be the founder of the settlement, recorded in 960AD. He also founded Mayfield Palace as a residence, which has changed hands over the years and in the present day is a catholic school. Remarkable incidents in Mayfield's history include a large fire in 1389, which cause havoc around the village and especially to the parish church. The martyrdom of protestants for their faith in 1556 are remembered via a carnival each September. A grade two listed building – the Argos Hill Windmill, is also worth a visit following a reconstruction of the structure, which was originally built in 1831. The iron industry also helped the settlement flourish in trade. Mayfield today hosts a number of retail outlets and has a thriving local community. The village sign of Mayfield hails back to Saxon origins with a direct connection to the original meaning, 'Maid's Field', as it was known in yesteryear. The sign shows a flower meadow with a young lady and children in the foreground.
Mayfield High Street has a respectable amount of shops and retail units, which serve the needs of both residents and visitors. The village also has two pubs, the Rose and Crown, and also the Middle House, to assuage the thirsts of villagers needing a pint or two. Educational facilites for girls are provided at St Leonards-Mayfield, founded in 1872, on the High Street. The school is on the site of Mayfield Old Palace. Mayfield College catered for boys in Little Trodgers Lane but it closed down. There is also a primary school in the village from the Edwardian era but it has seen modern development to serve the contemporary needs of youngsters' schooling.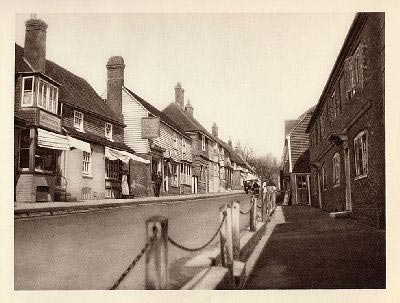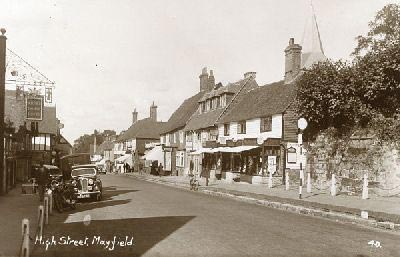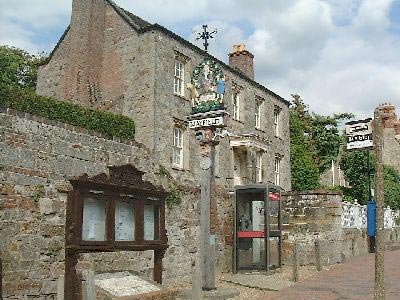 If you live in Mayfield and need your chimney to be swept, contact James the Sweep today!
– James The Chimney Sweep