High Brooms
Great news! James the Chimney Sweep is available to work in the High Brooms, Kent, TN4 area, remember I can help you with any of the following:
James is a HETAS approved chimney sweep.
If you have any queries about chimney sweeping, or a related matter, We'd love to hear from you. Pick up the phone, email, text – whatever suits you and contact us TODAY!
Rates
You will find our rates fair and competitive. We like to be paid for the work we do, and no more than that!
Standard sweep for woodburning stoves and open fires: £60 [Price includes a full sweep, smoke test and issuing a certificate approved by the Guild of Master Chimney Sweeps].

Bird's nest removal: £100 per first hour and thereafter £60 per hour if the job is complex. *Please note the bird's nest is left with the customer for disposal.
Notes: Big discounts apply for booking multiple sweeps in the same location. Clean, fresh dust sheets are used on every sweep.
Did you know? James the Sweep is a registered member of the respected Guild of Master Sweeps.
About High Brooms
High Brooms
High Brooms is a quaint suburb within the sweeping area of James the Sweep, the master chimney sweep of Royal Tunbridge Wells. James will often be seen outside a home in the local area, getting his tools ready to inspect chimneys and sweep flues. The suburb is also in the civil parish of Southborough where James sweeps chimneys. High Brooms has some interesting history with the site of the former Victorian gas cylinders in Sandhurst Road and there are signs of the clay trade with remnants visible of High Brooms Brick & Tiley Co., which thrived from 1885 to 1968.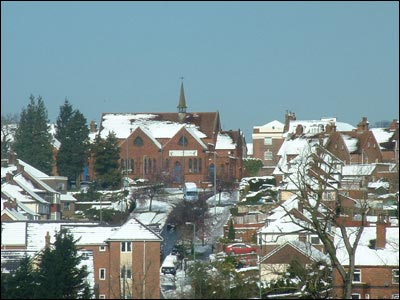 Looking for a chimney sweep in High Brooms?
James the Chimney Sweep is available in High Brroms and surrounding areas.