Speldhurst
Great news! James the Chimney Sweep is available to work in the Speldhurst, Kent, TN3 area, remember I can help you with any of the following:
James is a HETAS approved chimney sweep.
If you have any queries about chimney sweeping, or a related matter, We'd love to hear from you. Pick up the phone, email, text – whatever suits you and contact us TODAY!
Rates
You will find our rates fair and competitive. We like to be paid for the work we do, and no more than that!
Standard sweep for woodburning stoves and open fires: £60 [Price includes a full sweep, smoke test and issuing a certificate approved by the Guild of Master Chimney Sweeps].

Bird's nest removal: £100 per first hour and thereafter £60 per hour if the job is complex. *Please note the bird's nest is left with the customer for disposal.
Notes: Big discounts apply for booking multiple sweeps in the same location. Clean, fresh dust sheets are used on every sweep.
Did you know? James the Sweep is a registered member of the respected Guild of Master Sweeps.
About Speldhurst
Speldhurst is a chimney sweep's dream when you consider the Old English meaning of the village: 'where wood chips are found'. Surely nothing beats a woodburner safely burning dry wood to bring warmth and comfort to a home. That is why James the Sweep is the go-to master chimney sweep rated highly in Speldhurst. People love indoor fires in the village and James helps them to keep safe from carbon monoxide dangers by inspecting chimney flues, woodburners (and gas fires) – and clearing out birds' nests. James the Sweep enjoys the enthusiasm for indoor fires shown by residents in this local area of Kent.
Sooty sausages and prams helped to put Speldhurst on the Kentish map. Bangers made in the village, which is west of Royal Tunbridge Wells, have a global following. And the annual pram race held in the month of May brings jollity with rival pram pushers zooming along a marked route with their 'babies'; refreshed somewhat by thirst quenching half-pints handed out by the old Northfields pub, and George and Dragon.
Perhaps it's the sausages that help, but brainy pupils at the local primary school enjoy an educational establishment, which has been officially lauded as 'outstanding' by OFSTED inspectors. Other points of interest are the eight-bell peal at the local church, rustic grub at the local 13th century pub and – more than anything – Speldhurst is known for its bubbly community known for its sunny disposition.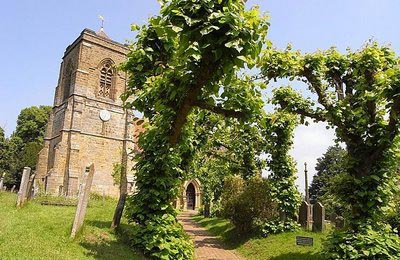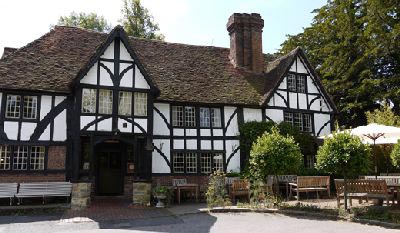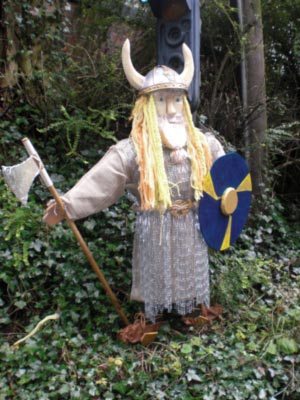 Looking for a chimney sweep in Speldhurst Nr Tunbridge Wells ?
James the chimney sweep covers Speldhurst and the surrounding area.