A very Merry Christmas to all my customers and thanks for letting me sweep your chimney!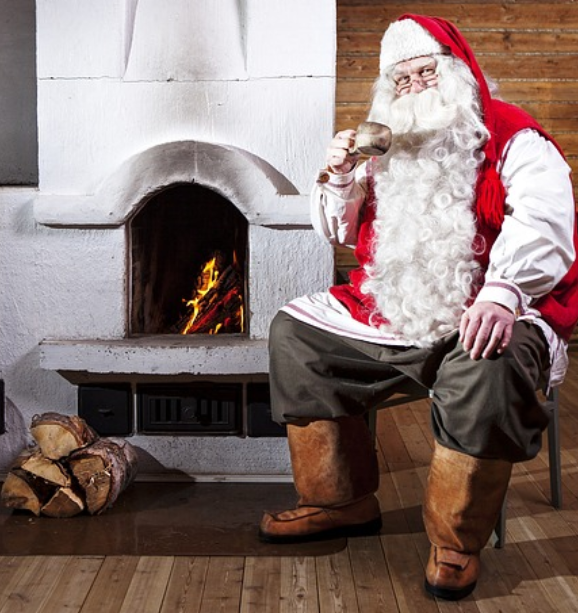 This is a personal message from me (James Hughes aka James the Sweep) to wish all my customers a very Merry Christmas and a Happy New Year!

I also want to thank you for choosing me as your chimney sweep. This past year has been extremely challenging for everyone with the pandemic, and it's been a privilege for me to sweep your chimney to keep you safe from the risks of carbon monoxide poisoning and chimney fires. It's easy to forget because of the media headlines but Covid isn't the only danger we face in everyday lives. An unclean chimney is dangerous for householders. Keeping you safe has been and continues to be my top priority so that you can enjoy your woodburner, open fire or gas fire with complete peace of mind.
I am fortunate to help customers across a wide area of Kent and East Sussex including Royal Tunbridge Wells, Tonbridge, Southborough, Pembury, Paddock Wood, Orpington, Sevenoaks, Maidstone and Crowborough. This past year has seen me inspect chimney flues and give fire safety risk assessments for flues and fireplaces, sweep flues thoroughly to clear out any soot blockages, clear out birds' nests and suggest any repair work needed to chimney structures. It's hard work but I really enjoy it!
As we look ahead to 2022, please be assured that I am still here to sweep your chimney! You can rely on me to take every Covid safety precaution, giving you the best service for chimney care, which is within your budget. My customers know they can always ask me questions and I am only a phone call away: 07587 134589. So please do book ahead and make sure your regular chimney sweeping appointments are in place for next year, 2022.
Meanwhile, I hope that you and your loved ones enjoy a safe and wonderful Christmas. If your chimney has been swept by me, your children can be reassured that Santa will be able to get down the chimney flue without encountering any soot blockages! The festive season is THE time to enjoy your fireplace at home. So have a fantastic time! Once again: thank you and a very Happy Christmas one and all!