Orpington
Great news! James the Chimney Sweep is available to work in the Orpington, Kent, BR6 area, remember I can help you with any of the following:
James is a HETAS approved chimney sweep.
If you have any queries about chimney sweeping, or a related matter, We'd love to hear from you. Pick up the phone, email, text – whatever suits you and contact us TODAY!
Rates
You will find our rates fair and competitive. We like to be paid for the work we do, and no more than that!
Standard sweep for woodburning stoves and open fires: £60 [Price includes a full sweep, smoke test and issuing a certificate approved by the Guild of Master Chimney Sweeps].

Bird's nest removal: £100 per first hour and thereafter £60 per hour if the job is complex. *Please note the bird's nest is left with the customer for disposal.
Notes: Big discounts apply for booking multiple sweeps in the same location. Clean, fresh dust sheets are used on every sweep.
Did you know? James the Sweep is a registered member of the respected Guild of Master Sweeps.
About Orpington
Orpington is a town and borough ward near Bromley, in South East London. The town was located within the county boundaries of Kent before Greater London was founded in 1965. Orpington's history dates back to the Stone Age era and tools from the period have been discovered at the Ramsden Estate, Poverest, Priory Gardens and Goddington Park. There is further evidence of the Iron Age, Roman and Anglo-Saxon periods. Modern day Orpington contains a good range of shops based in the Walnuts Shopping Centre, the High Street and nearby roads. There is a leisure centre in the shopping centre as well, for use by residents in Orpington.
Orpington does have a quirky side and 'Orpington Man' is a phrase coined by journalists to describe a typical lower middle class person. Chickens bred in the town gained a wider recognition with the speckled, black and buff varieties of Buff Orpington kept by William Cook, in the 1890s, being a particularly noteworthy breed, which were at Tripes Farm in Chelsfield Lane until the 1990s. He also bred Buff Orpington ducks. A very different product is the Orpington Car, which was a two-seater convertible made by Smith & Milroy Ltd in Wellington Road. The 10 horsepower engine impressed motor enthusiasts and the car was brought to the Motor Show in 1920. The model could not compete with other cars in mass production and there are no surviving models.  
Orpington is certainly a friendly town with a busy, cheerful community. As a settlement not far from T Wells, it is also very well linked to Bromley and to other areas such as Petts Wood, and also Crockenhill, which is conveniently accessed via a route involving Perry Hall Road to Willett Way, but via Chislehurst Road. The A232 goes through Orpington in the southern area of the residential strip, which are themselves set up around larger roads such as Broxbourne Road, Crofton Lane. and Mayfield Avenue. Keswick Road also deserves a mention. This road, where James often sweeps chimneys when sweeping for residents in Orpington, eventually wends its way to Broomhill Common. From that point, the road heads to Orpington High Street via Broomhill Road. Many smaller roads also make-up the vicinity, such as Oatfield Road, Novar Close; Westholme; Cyril Road; Brookside; and Nursery Close. Orpington Hospital, popular and supported by the local community, is accessed off Sevenoaks Road.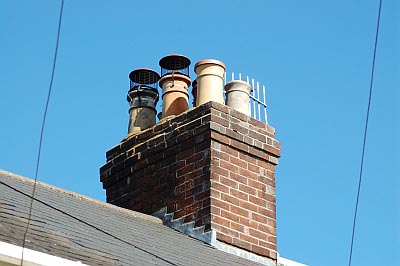 –  James The Chimney Sweep
Places near to Orpington that we also cover