Ightham
Great news! James the Chimney Sweep is available to work in the Ightham, Kent, TN15 area, remember I can help you with any of the following:
James is a HETAS approved chimney sweep.
If you have any queries about chimney sweeping, or a related matter, We'd love to hear from you. Pick up the phone, email, text – whatever suits you and contact us TODAY!
Rates
You will find our rates fair and competitive. We like to be paid for the work we do, and no more than that!
Standard sweep for woodburning stoves and open fires: £60 [Price includes a full sweep, smoke test and issuing a certificate approved by the Guild of Master Chimney Sweeps].

Bird's nest removal: £100 per first hour and thereafter £60 per hour if the job is complex. *Please note the bird's nest is left with the customer for disposal.
Notes: Big discounts apply for booking multiple sweeps in the same location. Clean, fresh dust sheets are used on every sweep.
Did you know? James the Sweep is a registered member of the respected Guild of Master Sweeps.
About Ightham
Ightham with the hamlet of Ivy Hatch, is a village near Sevenoaks and Tonbridge in Kent. Villagers are proud of their community, which once saw cob nut harvesting as a main industry. The name of Ightham comes from Saxon 'Ehtaham', which means a settlement with a personal name, relevant to the time. History is also marked with the parish church, constructed in the 12th century and also the National Trust's Ightham Mote, a remarkable example of a medieval manor. Edward II gave permission for a fair to be held in the village each year, since 1336. Social activities include a well-supported football team as well as walking in the local environment, such as by the banks of the River Bourne.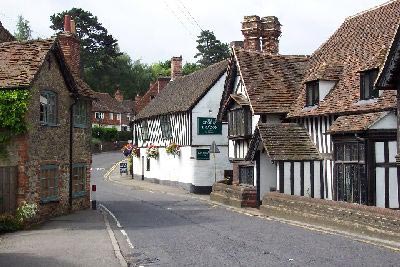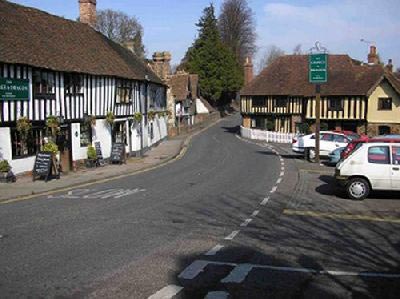 Looking for a chimney sweep in Ightham?
James the chimney sweep is available in Ightham and surrounding areas.