Otford
Great news! James the Chimney Sweep is available to work in the Otford, Kent, TN14 area, remember I can help you with any of the following:
James is a HETAS approved chimney sweep.
If you have any queries about chimney sweeping, or a related matter, We'd love to hear from you. Pick up the phone, email, text – whatever suits you and contact us TODAY!
Rates
You will find our rates fair and competitive. We like to be paid for the work we do, and no more than that!
Standard sweep for woodburning stoves and open fires: £60 [Price includes a full sweep, smoke test and issuing a certificate approved by the Guild of Master Chimney Sweeps].

Bird's nest removal: £100 per first hour and thereafter £60 per hour if the job is complex. *Please note the bird's nest is left with the customer for disposal.
Notes: Big discounts apply for booking multiple sweeps in the same location. Clean, fresh dust sheets are used on every sweep.
Did you know? James the Sweep is a registered member of the respected Guild of Master Sweeps.
About Otford
Otford is out of this world – literally – with a display of one of the largest scale models of the solar system in the world. It also has a traffic island which is the only circular junction to be given listed status in the UK! There is a nice motley of shops and pubs and various churches as well: the Otford Evangelical Free Church; the parish church of St Bartholomew; Otford Methodist Church and the Roman Catholic Church of the Most Holy Trinity
Residents in Otford keep very busy in their community, which dates back three millennia. There is an allotments association and gardening society for those in the village who have green fingers. Various leisurely pastime events are held at the Otford Church Hall. The Embroiderers Guild offers something creative and different. Meanwhile, those with a spring in their step can take their partners by the hand and swing about with the Otford Folkdance Club. Visitors enjoy the Archbishop's palace and pond roundabout – the heritage centre too. The dance club offers energetic sessions and plenty of fun and laughter for those who take part. Short mat bowling, a quieter but still popular affair, is also popular as is scouting pursuits for youngsters.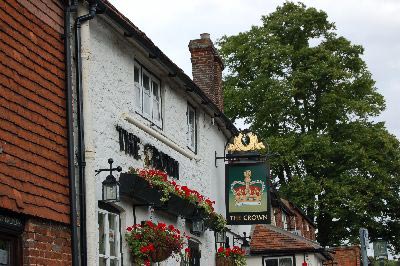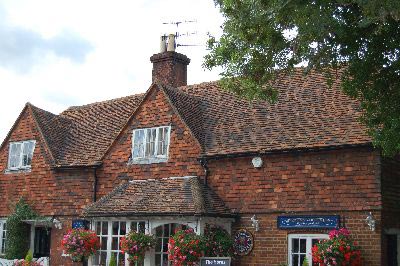 Looking for a chimney sweep in Otford?
James the chimney sweep is available in Otford and surrounding areas.