Hildenborough
Great news! James the Chimney Sweep is available to work in the Hildenborough, Kent, TN11 area, remember I can help you with any of the following:
James is a HETAS approved chimney sweep.
If you have any queries about chimney sweeping, or a related matter, We'd love to hear from you. Pick up the phone, email, text – whatever suits you and contact us TODAY!
Rates
You will find our rates fair and competitive. We like to be paid for the work we do, and no more than that!
Standard sweep for woodburning stoves and open fires: £60 [Price includes a full sweep, smoke test and issuing a certificate approved by the Guild of Master Chimney Sweeps].

Bird's nest removal: £100 per first hour and thereafter £60 per hour if the job is complex. *Please note the bird's nest is left with the customer for disposal.
Notes: Big discounts apply for booking multiple sweeps in the same location. Clean, fresh dust sheets are used on every sweep.
Did you know? James the Sweep is a registered member of the respected Guild of Master Sweeps.
About Hildenborough
The quiet village of Hildenborough, just two miles north west of Tonbridge, is the family home of Olympic double-gold medal athlete Dame Kelly Holmes. Another sporting legend from the 1920s era, the late Sir Henry Cooper, used to live in Mill lane.
Hildenborough was located on the first road into the county of Kent to receive a turnpike, in 1710, which increased the flow of traffic near the village, especially from Tunbridge Wells to Sevenoaks. There were some inns, which were developed to serve thirsty and hungry travellers at the time, including the Half Moon and also Hilden Manor. The A21 road is the modern equivalent, which bypasss the settlement. Railways arrived later on in Hildenborough with a line opening in 1868. In the current day, small businesses bolster the local economy and spiritual needs are also met with a church named after John the Baptist constructed in 1844, which later set up a church plant. There is also Hildenborough Gospel Hall in Mount Pleasant, set up in 1850.
Stories abound about fights between the RAF and Luftwaffe in the skies above Hildenborough in the Second World War. Corporal Heinrich Agel landed on the roof of the 'Boilin Keetle' tea rooms on September 6 1940. He had bailed out of a crippled Junkers 88 Bomber which had been fired upon a Hurricane. The owners of the tea room gave the new prisoner some tea and cakes while waiting for the police!
Hildenborough is ideally positioned within a charming rural environment between Tonbridge and Sevenoaks Weald. Hilden Park is also very close to its borders. The Tonbridge B245 Road wends its way straight through the settlement, from east to west. Residents live in homes which showcase an admirable range in age and style, when it comes to architecture. The overall effect is that of hospitality and comfort. Areas of inhabitation include Church Road, Noble Tree Road, Knowsley Way, Mount Pleasant and Half Moon Lane; with longer stretches of settlement on Riding Lane and Coldharbour Lane, running approx south to north.
James the Chimney Sweep enjoys sweeping chimneys in Hildenborough. His jolly brush can often be seen poking out of a chimney flue on top of a rooftop on one street or another. As the local chimney sweep, James has built a good regular customer base and enjoys interacting with people, some of them he has known for years. Whether it is advice on safe burning methods, woodburners or gas fires, the best fuel to buy, the condition of chimney pots or the dangers of jackdaws nesting – locals know that James is the established master chimney sweep for Hildenborough and the go-to flue technician for professional advice. If you are thinking about moving to the village and want advice about the condition of the chimney in your new home, ask James for professional support. Remember that household insurance policies often require a clean chimney and James issues a certificate useful for that purpose, as a member of the Guild of Master Chimney Sweeps, to show insurers that your chimney has been swept.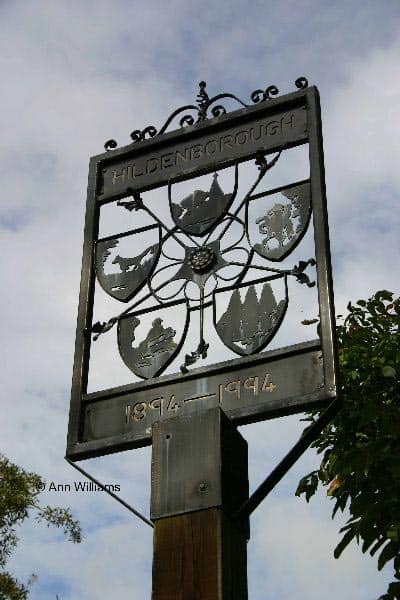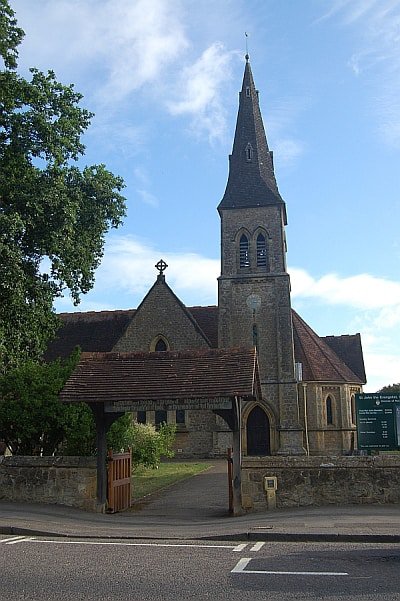 Looking for a chimney sweep in Hildenborough? James the Chimney Sweep is available in Hildenborough and the surrounding area.
–  James The Chimney Sweep