HETAS approved Master Chimney sweep - Hildenborough, Kent, TN11
My chimney cleaning services in Hildenborough
Chimney cleaning in Hildenborough
I charge £60 for a standard brush sweep for a wood burner or open fire. This chimney cleaning price includes the full chimney sweep, the fire and CO risk assessment, a chimney smoke test and an official Certificate of Chimney Sweeping useful for household insurance.
I am licensed and insured to sweep all kinds of chimneys, flues fireplaces and stoves. This includes Aga flues, Multi fuel stoves, Jetmaster fire, Rayburn, Inglenook, Parkray, Gas Fire and Oil Fired Boilers.
Bird nest removal in Hildenborough
I charge £100 for the first hour of work and then £60 per hour after that if the job is particularly complicated. Please note that the bird's nest is always left with the householder for disposal.
CCTV chimney inspection in Hildenborough
I charge £60 for a sweep (which must be conducted before the inspection) and £100 for a chimney inspection. If you have any worries about using your solid fuel appliance or open fire you should get a CCTV chimney inspection from a qualified chimney sweep.
A chimney sweep hoover is used as standard with every sweep
During my standard £60 sweep I use a HEPA filter chimney sweep vacuum to make sure no soot and ash particles escape into your home.
A chimney sweep certificate issued with every sweep
Whenever I conduct a sweep in Hildenborough, I always provide the householder with an official, Certificate of Chimney Sweeping. This indicates that a sweep has been conducted to the Guild of Master Chimney Sweeps industry standard and can be used for household insurance purposes.
Chimney cowls, chimney pots and chimney guards
I advise clients in Hildenborough about what type and what size chimney cowl, pot or guard will best suit their fire setup. Due to health and safety issues, I do not fit chimney cowls, pots or guards myself. I arrange fitting with my trusted colleagues who do an excellent job of installation for my clients.
If you have any questions about chimney sweeping or chimney care, I would love to hear from you. Call me on 07587 134589 today.
About Hildenborough
The quiet village of Hildenborough, just two miles north west of Tonbridge, is the family home of Olympic double-gold medal athlete Dame Kelly Holmes. Another sporting legend from the 1920s era, the late Sir Henry Cooper, used to live in Mill lane.
Hildenborough was located on the first road into the county of Kent to receive a turnpike, in 1710, which increased the flow of traffic near the village, especially from Tunbridge Wells to Sevenoaks. There were some inns, which were developed to serve thirsty and hungry travellers at the time, including the Half Moon and also Hilden Manor. The A21 road is the modern equivalent, which bypasss the settlement. Railways arrived later on in Hildenborough with a line opening in 1868. In the current day, small businesses bolster the local economy and spiritual needs are also met with a church named after John the Baptist constructed in 1844, which later set up a church plant. There is also Hildenborough Gospel Hall in Mount Pleasant, set up in 1850.
Stories abound about fights between the RAF and Luftwaffe in the skies above Hildenborough in the Second World War. Corporal Heinrich Agel landed on the roof of the 'Boilin Keetle' tea rooms on September 6 1940. He had bailed out of a crippled Junkers 88 Bomber which had been fired upon a Hurricane. The owners of the tea room gave the new prisoner some tea and cakes while waiting for the police!
Hildenborough is ideally positioned within a charming rural environment between Tonbridge and Sevenoaks Weald. Hilden Park is also very close to its borders. The Tonbridge B245 Road wends its way straight through the settlement, from east to west. Residents live in homes which showcase an admirable range in age and style, when it comes to architecture. The overall effect is that of hospitality and comfort. Areas of inhabitation include Church Road, Noble Tree Road, Knowsley Way, Mount Pleasant and Half Moon Lane; with longer stretches of settlement on Riding Lane and Coldharbour Lane, running approx south to north.
James the Chimney Sweep enjoys sweeping chimneys in Hildenborough. His jolly brush can often be seen poking out of a chimney flue on top of a rooftop on one street or another. As the local chimney sweep, James has built a good regular customer base and enjoys interacting with people, some of them he has known for years. Whether it is advice on safe burning methods, woodburners or gas fires, the best fuel to buy, the condition of chimney pots or the dangers of jackdaws nesting – locals know that James is the established master chimney sweep for Hildenborough and the go-to flue technician for professional advice. If you are thinking about moving to the village and want advice about the condition of the chimney in your new home, ask James for professional support. Remember that household insurance policies often require a clean chimney and James issues a certificate useful for that purpose, as a member of the Guild of Master Chimney Sweeps, to show insurers that your chimney has been swept.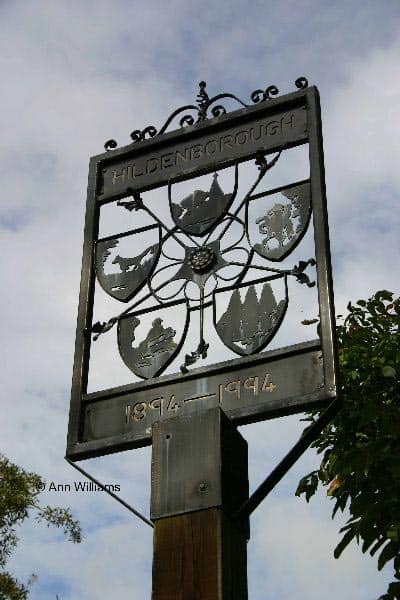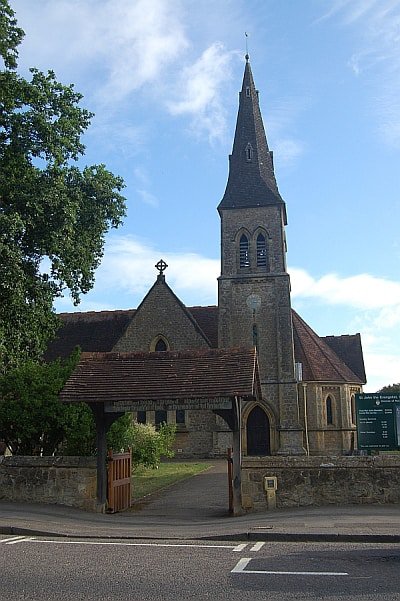 Looking for a chimney sweep in Hildenborough? James the Chimney Sweep is available in Hildenborough and the surrounding area.
–  James The Chimney Sweep