BBQ tips from your local sweep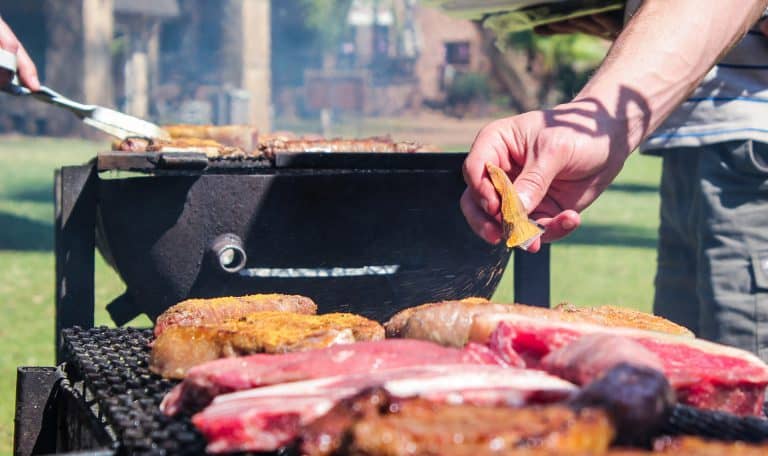 HOT weather equals barbie time. And that doesn't mean get your dollies out of the cupboard to play with them – we're talking, of course, about hot, sizzling delicious barbecues.
Before you get the tongs out and pile-up the fridge with stacks of burgers, bangers, steaks and bananas (an acquired taste but nothing beats the sweetness of a chargrilled banana) – put in some time for prep work. 
Please take care to lessen the risks with your bbq. Don't let there be any potential fire or carbon monoxide risk. How? Here are some pointers which James the Sweep provides to customers when he is sweeping chimneys in T Wells and throughout Kent (yes, that's right, sweeping chimneys in the summer – chimneys should never be neglected and cleaned properly in time for the colder weather).
Firstly, check the barbecue is in a good condition ready for sizzling meat. Put it on a flatter site which isn't near anything flammable. Don't let youngsters or pets near and there should be no games played nearby when you're cooking. Always stand by the barbecue and don't get distracted. Have a bucket of water or sand near you in case of an emergency. After the bbq, don't move it until everything has cooled down. That includes any hot ashes – only discard once the ash is cool. 
If you're using charcoal as fuel, cover the base area to a two-inch depth and use firelighters, never petrol to encourage the flames. If your bbq is gas-based then only change the cylinder outside and ensure the tap is off before changing it. The gas cylinder must only be turned off at the controls so that any leftover gas is used. If you're worried about whether there's a leak, dab some soapy water on the joints and check for bubbles. 
If a fire is out-of-control, evacuate everyone from the site and call 999. Barbecues are wonderful but must be handled carefully so that everyone has a safe, fun time on sunny occasions with family and friends.