Be aware of chimney fires in Coronavirus crisis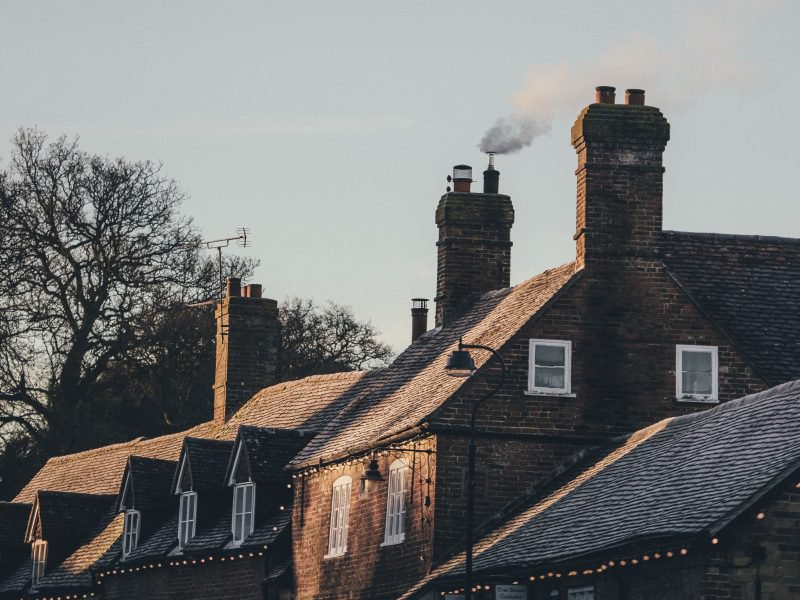 CHIMNEY fires happen far too often and it's so frustrating because they are easily preventable.
Take this latest incident as an example – Kent firefighters had to deal with a chimney fire in South Street, Meopham on March 18. It happened around 7pm and there were two fire engines at the scene for about an hour. The firefighters used a fog spike to get inside the chimney and then extinguish the flames. Fortunately, nobody is reported to have been hurt.
Kent Fire & Rescue Service says: "Following the incident, firefighters are reminding people with chimneys in their homes and businesses to make sure they are regularly swept and maintained."
How does a fire occur in a chimney? As the fire service says, simply because consumers don't get their chimneys regularly swept and maintained. That maintenance aspect is very important. Let's not forget that a chimney sweep, such as James the Sweep, is also a flue technician.
The flames from an indoor fire set-up are usually the cause of a chimney fire if the flue is unswept. A stray spark touching the flammable soot residue will catch it alight. The flames can then spread across the clogged-up soot and that's how the chimney itself catches fire.
It sounds very dangerous and (as you can see from the Meopham incident) it is a real fire hazard. That's why you must book regular chimney sweeping appointments. Consumers are using their fires indoors as we continue to be in near locked-down status because of the Coronavirus. But those chimneys must be fit for purpose.
A consumer may (wrongly) think that they can waggle a broom up a chimney themselves – and that's that. But chimney flues need careful inspection. James the Sweep utilises CCTV, and tried-and-tested techniques such as smoke draw, flue spillage and core ball tests, to check the condition of the flue. He looks out for any fissures within the flue or flue liner and soot blockages. James will also see if a flue liner is fitted correctly and if it's the right size. Soot and tar residue must be swept away to deter dangers of carbon monoxide poisoning… and chimney fires.
If your chimney needs sweeping – call James the Sweep. James is legally allowed (under the Coronavirus lock-down rules) to work away from home. And he takes every precaution to be careful when it comes to hygiene and customers' safety at all times (see previous blog). Why not call James now and talk about your chimney sweeping needs? Phone him on 07587 134589.
James the Sweep sweeps chimneys in Royal Tunbridge Wells, and also Maidstone, Sevenoaks, Tonbridge, Southborough, Hildenborough, Paddock Wood, Pembury and Crowborough (just over the county border!).