Bird's nest in chimney? Removal, prevention and advice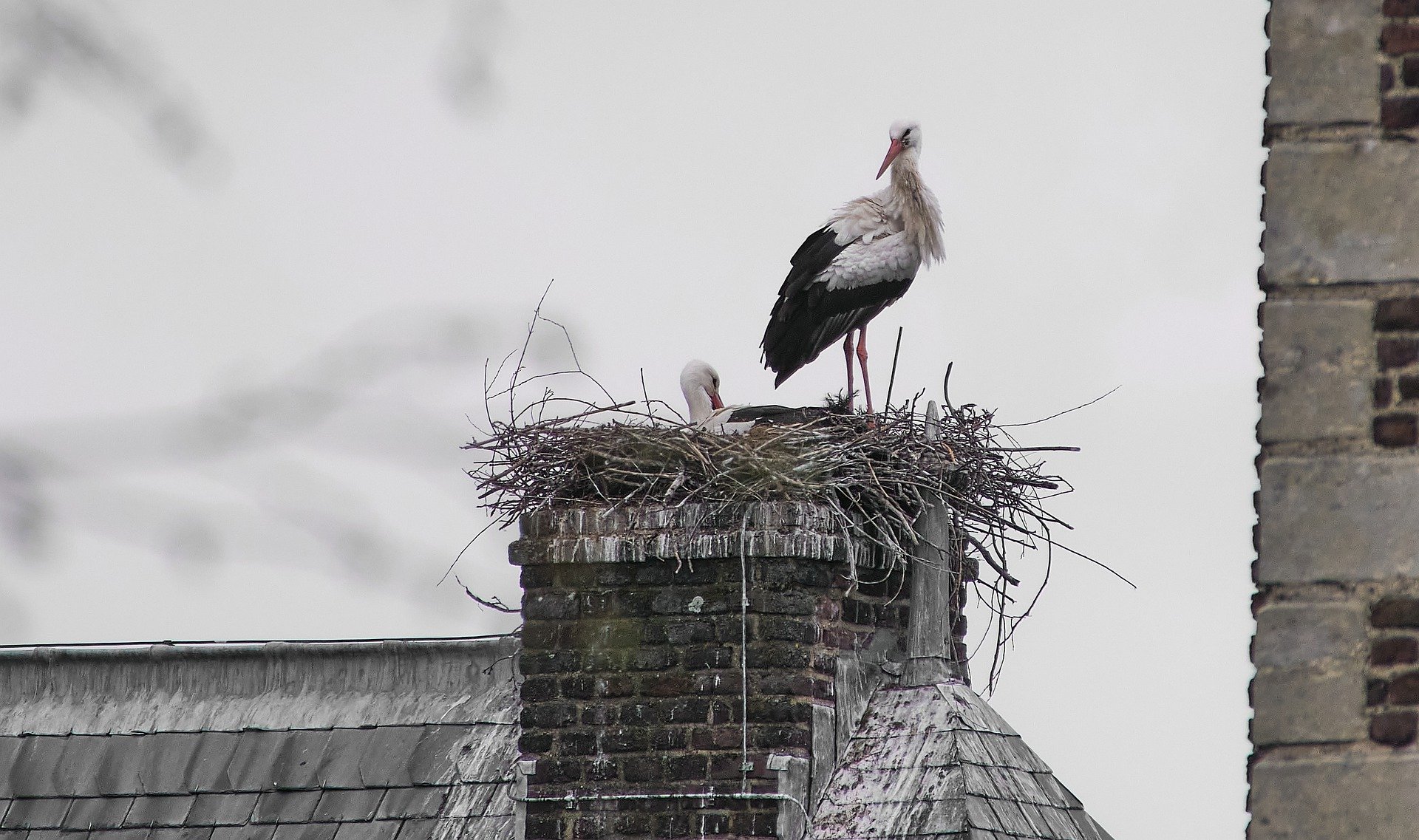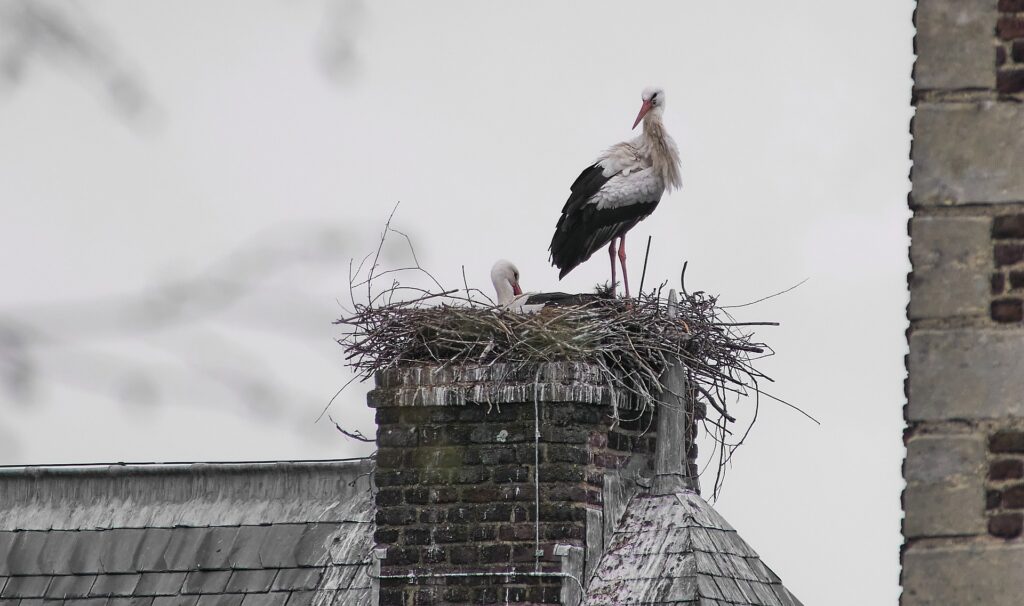 Expert advice from a master chimney sweep on bird's nest removals, birds nest detection and how to prevent birds nesting in your chimney.
8 common questions about birds nesting in your chimney.
Do you have a bird's nest in your chimney?
The bird nesting season officially runs from 1st March until 31st August. The Jackdaws nesting season, the most common bird found in a chimney, is from April to July. They typically drop lots of different types of debris down the chimney to make their nest, from mud and hair to cloth and sticks. So, if you find any of these things in your fireplace the chances are you have a bird's nest in your chimney. A good way to check is to watch the top of the chimney for bird activity.
If you do have a nest in your chimney, it needs removing before the start of the colder season when your wood burner or gas fire will be in greater use. A bird's nest in your chimney is simply dangerous because it blocks the top of the flue, which means dangerous gas such as carbon monoxide and other harmful fumes from combustion aren't allowed to escape safely. Not only that, but a stray spark can set the nesting material alight, which is highly dangerous because it is so flammable (especially with the recent heat wave, which would make the nest drier). Nests can also damage the brickwork in your chimney, which makes your building structure less safe and can cost you money… so a bird's nest needs removal by a professional.
What kind of birds build nests in chimneys?
All types of birds can build nests in chimneys but the Jackdaw is the most common culprit. There are about 1.4 million pairs of jackdaws in the UK. Jackdaws are easy to spot – they have a black plumage, alongside a grey nape and white iris. Rooks and starlings also nest in chimneys.
How long will birds nest in my chimney?
Jackdaws usually have only one clutch and their incubation time is between 17–18 days. After that the birds stay in the nest for a further 28–35 days to feed and teach the fledglings how to survive on their own.
Rooks lay in spring and hatch after about 2 weeks, the fledglings stay in the nest for around a month after that.
Starlings, another chimney bird lay in mid-April and their eggs hatch in about 12 days. The nest is usually clear in about 3 weeks' time.
Theses are averages for nest building and fledging. Unfortunately, you can't count on the birds nesting and then flying off, and the problem being resolved. The top of your chimney stack will need professional scrutiny and treatment after a bird builds a nest. A professional chimney sweep would need to check the nest before removal.
Can a chimney sweep remove a bird's nest?
All birds are given protection when it comes to removal of nests under the terms of the Wildlife and Countryside Act (1981). Nests can't be removed if they are inconvenient or a nuisance. However, chimney sweeps are deemed 'authorised' by Defra and licensed (GL41) to remove birds' nests in chimneys to preserve public health and safety.
How do I get rid of a bird's nest in my chimney?
The question of how to remove a bird's nest sounds simple – just get up on top of the chimney and get rid of it?
No! A bird's nest must be removed from below, via the fireplace.
There is often a huge amount of nesting material that may have built up over the years. Sometimes, the entire chimney stack is full of it! The safety risks involved are immense if you don't know what you are doing. If any blockage is left behind then it could easily catch fire.
Also consider if your home insurance company will be satisfied. A certificate from the Guild of Master Chimney Sweeps issued by myself after I finish a project, is proof that the chimney has been dealt with professionally. For more information about bird's nest removal visit: birds-nest-removal-kent-east-sussex/
How much does it cost to remove a bird's nest from a chimney?
Bird nest removal from a chimney is surprisingly cheap when you consider the amount of work involved. I charge just £100 for the first hour and then, if the work is complex, only £60ph afterwards. Work involved includes me investigating the whereabouts of the nest, removing the material and checking the flue for damage (advising if so) and sweeping the chimney. I use a CCTV camera when needed and professional sweeping brushes. For more information about chimney sweeping, visit: chimney-sweeping-services-kent-east-sussex.
How do I keep birds from nesting in my chimney?
The best way is to instal a cap or guard on the top of the chimney. The type you need to install will depend on your chimney's dimensions and style. There are numerous different types of bird guards for chimneys.
If you have a bricked-up fireplace that you do not use any more, you should install a capping cowl which totally blocks the chimney top off.
Bird guards for chimneys can be circular or square, they have a flat or domed top with a space underneath covered by a grill. This allows air in and smoke out and also keeps birds out. Bird guards are made of terracotta, metal or plastic. You can even get a spinning metal cowl.
A chimney cowl bird guard needs to be sized and fitted by a professional. It is important that is is fitted in a safe way not only as a simple chimney pot cover to stop birds but also to keep the chimney flue structure itself safe.
How do you bird proof a chimney?
The most affordable way to bird proof a chimney, is to ask an expert like myself, to inspect your chimney set-up! As a flue technician, with many years experience, I can give you sound advice on the best chimney bird guards and chimney cowls and caps to install.
The takeaway
Finding that a bird's nest is blocking your chimney is a worry and a safety hazard. The best defence is vigilance. Keep an eye out for birds interested in nesting in your chimney. However, the good news is that I provide an efficient and affordable bird's nest removal service.
I have worked as a master chimney sweep in the wider Kent area for more than 20 years. My services include bird's nest removal and advice on installing a bird guard or chimney cowl.
I cover Tunbridge Wells, Tonbridge, Southborough, Maidstone, Orpington, Pembury, Paddock Wood, Hadlow, Seven Oaks, Crowborough and all areas in between, throughout Kent and East Sussex.
For a birds nest removal and chimney sweep call me, James the Sweep on 07587 134589 today.