How much soot is in your chimney?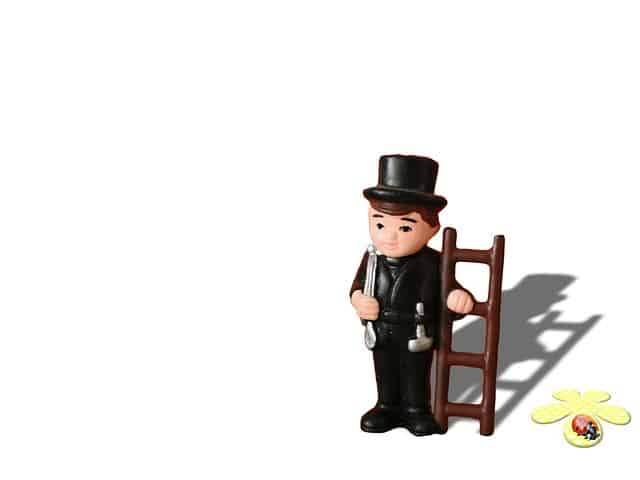 ANY glance at your chimney will tell you zero about how much soot is stuck inside the structure.
That's the frustrating thing for householders. It's not like breadcrumbs on the table left by the kids after a messy meal or dust hiding under the glass cabinet which you can hoover up in a moment.
All you can do is stare at your fireplace and then walk outside and stare at your chimney. And then make the typical comment, 'Well, I'd better get that chimney swept'.
The truth is that it's impossible to know how much soot has clogged up inside your chimney, after you last used your indoor fire, to keep everyone snug and well. It will depend on the amount of fuel you used, the moisture content of the wood, the burn rate and how often your flue has been swept before.
Residents in the Tunbridge Wells – Crowborough – Sevenoaks areas will be fully aware that James the Sweep uses latest technology including power sweeping gear, when sweeping chimneys. This means that James is able to literally access every nook and cranny to sweep out the soot in your chimney flue. Don't forget that chimneys come in all types of shapes and sizes. The gap can be narrow in places and sometimes there can also be kinks and corners, which are difficult to access.
The challenge of tiny spaces were awful for child chimney sweeps in days of old, when they could get trapped inside the chimney. Fortunately we've put those days behind us (although we all know that other types of child labour are still an issue in some countries) and chimney sweeping equipment is able to do the job well. So nevermind how much soot is inside the chimney – the fact that there is ANY soot at all poses a hazard to your family, as it puts you at risk of carbon monoxide poisoning or uncontrolled chimney fires.
Give yourself some peace of mind. Let James sweep your chimney so that you can worry about other things in the house. James charges only £60 as a standard rate to sweep a chimney, which includes a smoke test and a certificate of sweeping, which can be of benefit for household insurance. If you live in Kent or East Sussex – call James the Sweep right now to make a booking. James is a member of the Guild of Master Chimney Sweeps and he has swept chimneys in the region for more than 20 years. 07587 134589 – please call that number to book a sweep.