James is a proven expert in sweeping chimneys in Kent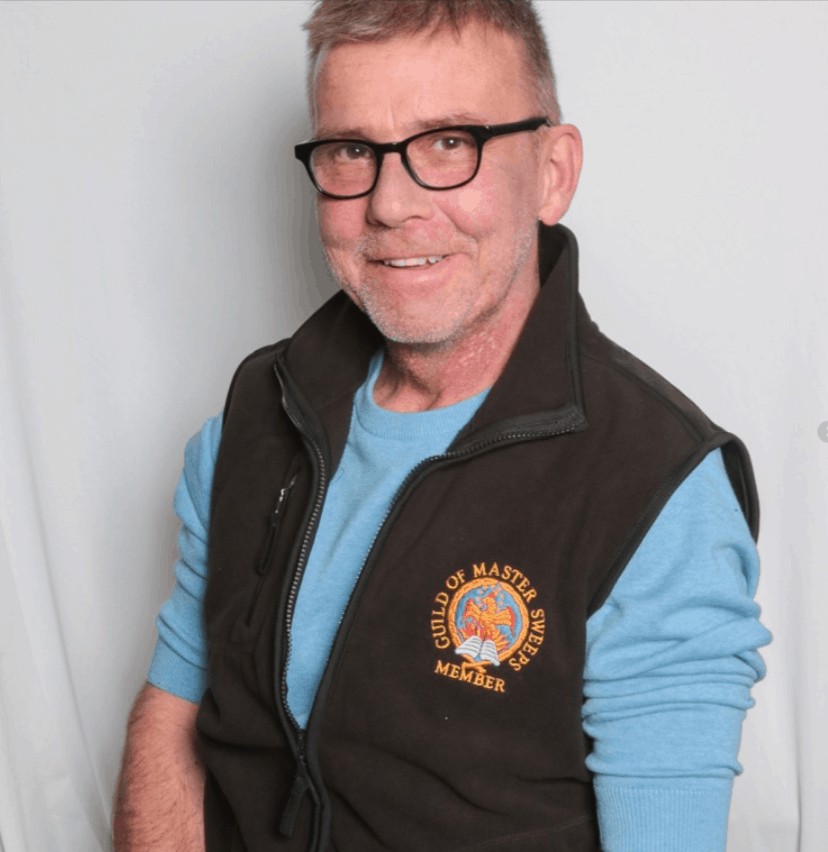 Here's a perfect pic of James the Sweep sporting a bodywarmer for the Guild of Master Chimney Sweeps.
James, the local always-reliable sweep for T Wells & nearby Kentish towns, has been a member of the Guild for many years. The Guild provides professional training and support to sweeps on an ongoing basis. James has undergone a number of Guild training courses over the years and his advice is often sought by other sweeps who are just starting to work in the profession.
It is that high level of expertise, which is also appreciated by customers of James. As the top rated sweep in Kent, with more than 20 years of experience, James has built up a solid customer base over the years.
That's important to remember at a time such as this. The Covid-19 pandemic has affected us here in Kent and caused a lot of consternation. And now we are easing out of lockdown (although still wary of the situation), people are looking for reliable tradesmen, such as James, who understand the need for a professional and careful service.
We can't afford to be careless in this situation. James is relentlessly mindful of the need to protect customers. He takes meticulous hygiene precautions and that gives him freedom to focus on the job at hand: sweeping chimneys and inspecting flues so that customers don't have to fear carbon monoxide poisoning (from indoor fires) or a potentially deadly blaze within the chimney itself.
The weather is blowing hot and cold. Chimneys need care ALL year round. Book a chimney sweep now with James the Sweep, Master Sweep for Tunbridge Wells and nearby areas of Kent and East Sussex.