James the Sweep: affordable, professional and recommended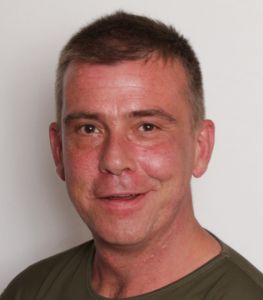 James the Sweep is affordable, professional and recommended. That's quite a statement to make, isn't it? Talk about blowing your own trumpet. Or rather, in this case, sweeping your own flue. And it sounds like the sort-of marketing ploy you'd expected from a local businessman.
But the question isn't whether or not James the Sweep is being a bit self-indulgent by making such claims. Rather, the question is simply this: is it true?
Is it true that James is affordable for householders and businesses? Chimney sweeping is an unregulated profession, so is it true that James is professional? And 'recommended' – what does that mean? Who are these people who've recommended James as a chimney sweep?
Let's break it down and start with 'affordable'. £60. That's the standard cost for chimney sweeping. What does that include? It includes a full sweep after a site inspection, a smoke test and a certificate issued by the Guild of Master Chimney Sweeps, which can be used for some household insurances. James will also use fresh dust sheets for every job. £60 – it's not a lot of money to keep your household safe from the very real danger of carbon monoxide poisoning.
Secondly, is James professional? As stated, chimney sweeping isn't regulated by authorities. Yet some chimney sweeps take the profession very seriously indeed, and James is one of them. James is a member of the Guild of Master Chimney Sweeps and he is also approved by HETAS, the national body working for consumer safety.
Recommended – we like to respect customers' right to autonomy but consider these comments, which are 100 per cent authentic, about the services given by James the Sweep across Kent and East Sussex: 'very thorough, punctual, clean and a particularly friendly chap' (Matthew); 'quick, efficient and very little mess. Remarkably good value' (Fiona); 'Quick, clean, friendly and very knowledgeable' (Howard); 'good service, very clean and a nice guy' (Sonya); 'no mess – no fuss and no dust. Just good service' (Maiwenn) and 'Top man, top service and not too expensive! Two thumbs up!' (Will Griffiths).
James the Sweep looks after chimneys for customers in Hadlow, Tunbridge Wells, Crowborough, Southborough, Hildenborough, Tonbridge, Pembury, Maidstone, Seven Oaks and Paddock Wood. And when it's said that James is affordable, professional and recommended – that's a simple fact. A fact about this Master Sweep, which is 100 per cent true! Why not book a sweep with James today and see for yourself?
James the Sweep supports the BurnRight campaign helping consumers to burn fires efficiently, which is better for the environment.