To sweep or not sweep your own chimney?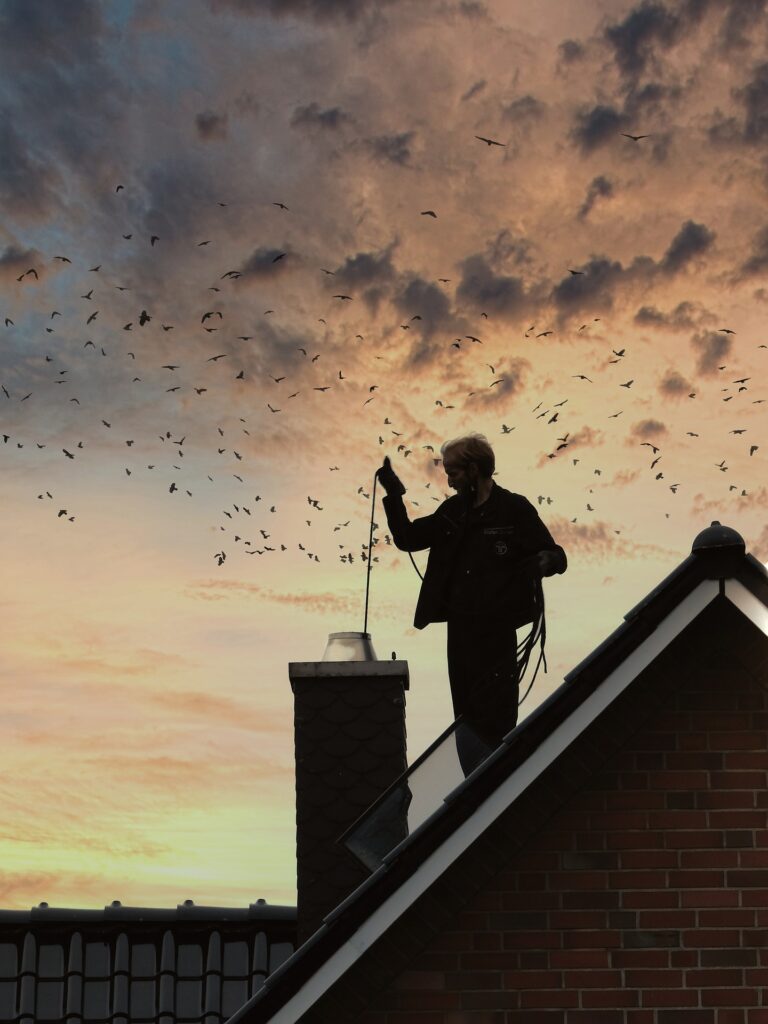 A question I am occasionally asked by customers is: 'Can I sweep my own chimney?' and 'How long does it take to sweep a chimney?'
They are both very good questions and the simple answer is that you are legally allowed to sweep your own chimney if you feel confident (in fact, I've given advice on this. Click here: How to sweep a chimney). How long does it take to clean your flue? If you don't stop for tea and biscuits (I never do, I like to get the job done) it shouldn't take you more than a morning or afternoon.
However, if you do fancy becoming a DIY chimney sweep, and you're committed to sweeping your own chimney, there's some important facts to think about first. It's the three Es – Equipment, Experience and Eggs.
Equipment: A brush isn't enough for a chimney clean. You need to inspect every nook and cranny from the bottom to the top of the flue. That requires checking the brickwork for soot blockages and also examining the condition of the flue itself. That's impossible if you don't have a CCTV camera set-up and there's a risk that you'll miss something. Remember that blocked chimney flues, or flues in a substandard condition, carry a greater risk of carbon monoxide poisoning and chimney fires.
Experience: Even if you did get your hands on a CCTV camera – how would you know what you're looking at? I am the highest rated chimney sweep in Tunbridge Wells, and other areas such as Southborough and Tonbridge, because I have more than 20 years of experience in carrying out fire risk assessments for chimney flues. I know what I am looking at, and I do the work very quickly. When people ask for a 'chimney sweep near me' – recommendations lead to me (James the Sweep) because I am reliable, experienced, and highly professional: a member of the Guild of Master Chimney Sweeps.
Eggs: It may sound like an odd thing to add 'eggs'. But life is busy. I mean, REALLY busy. Getting the kids to and from school, work priorities, cleaning the house, planning events in the calendar, and shopping for all the food and goods that are needed: for dinners, lunchboxes, for wine, beer, tea, bacon… and eggs. Do you really have time to clean your chimney? I mean clean it to a professional standard so that your family is safe? So that the woodburner or gas fire are fit for purpose?
Of course, you CAN sweep your own chimney. But do you really want to? It costs only £60 for me to sweep your chimney and that includes free advice on your indoor fire set-up. I invite you to call me now (07587 134589) and book a chimney sweeping appointment at your convenience.