… there's still time for a chimney sweep!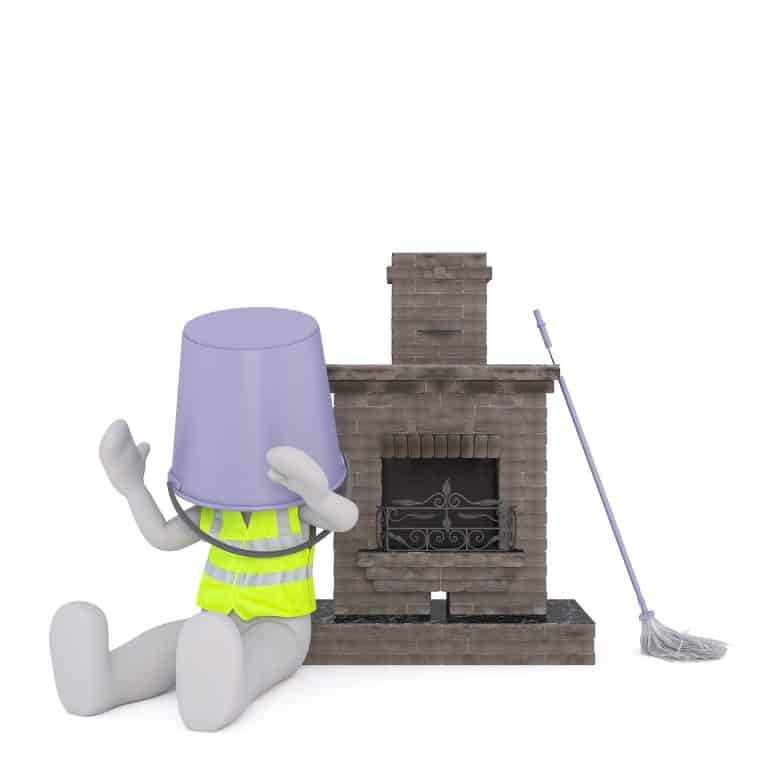 February is a curious month. In Tunbridge Wells, we get excited at the prospect of Spring on the way. At the same time, it's alarming how quickly we've moved away from the Christmas period. We're a bit stuck in the middle. 
Residents across the county of Kent use their indoor fires all-year round. The colder months, of course, see more robust uses of woodburners and the like. This month (February) is cold but there can be hints (the occasional blue sky day albeit crisp and cold) of the time ahead. Even so, you'll still be using a woodburner a lot. Chimneys also need to be kept clean to keep you free from risks of carbon monoxide poisoning or uncontrolled chimney fires. It's wise (take the photo above as a tongue-in-cheek warning!) to not attempt to do so yourself. James the Sweep charges only £60 to sweep your chimney (standard charge): checking the chimney is working properly, alerting you of any issues and thoroughly sweeping the chimney flue.
Some folk do take persuading. Let's recall 'Great-Uncle McCarthy', an Irish tale by Edith Somerville and Martin Ross, published in 1899. There's the scene where Major Yeates the magistrate is conversing with Mr Knox and the men comment on the weather:-
The […] evening, grey with rain, was darkening in the tall  windows, and the wind was beginning to make bullying rushes  among the shrubs in the area; a shower of soot rattled down the  chimney and fell on the hearthrug.
'More rain coming,' said Mr. Knox, rising composedly: 'you'll have to put a goose down these chimneys some day soon, it's the only way in the world to clean them.'
Geese were an old method for cleaning chimneys. And some folk may think you don't need a chimney sweep: just use a broom yourself (or a goose, if you have one!). The problem with that perspective is that chimney flues need meticulous attention. We need to size-up the situation inside the flue. Are there any cracks in the structure? Are there soot blockages anywhere? How well connected is the woodburner? Are there any issues with birds' nests or chimney pots? Chimney sweeping is NOT just about sweeping. It is a professional process, involving risk assessment and the employment of knowledge in regards to flue structures. The sweeping is part of the cake.
That is why residents in Kent, from T Wells to  Tonbridge, Maidstone to Orpington – contact James the Sweep when they need a chimney properly swept. James does not use geese. He uses proper high-tech chimney sweeping equipment!