Warning about smoke from your chimney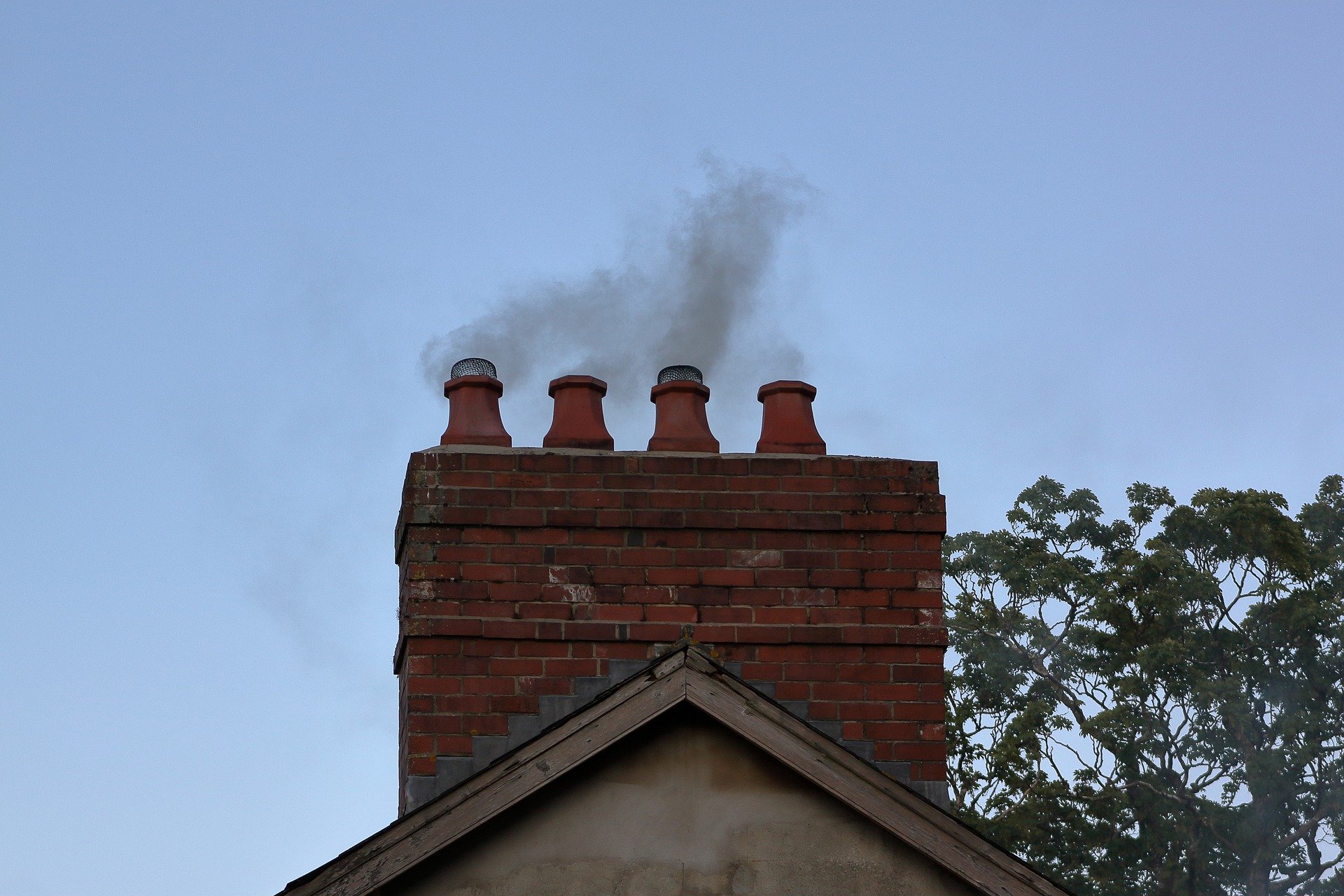 The sight of smoke wafting from a chimney might cheer you up if you look across the rooftop scene in Tunbridge Wells or another town or village in Kent.
In fact, the smoke may indicate the fire is not being maintained properly. The only time when smoke should emit from a chimney flue is when lighting or refuelling. Smoke can otherwise indicate that the flue needs sweeping, or that you're not burning wood or other suitable fuel correctly.
Wet wood also causes smoke. It is being banned by the Government. Please don't burn wet wood! Dry wood with a moisture content of 20 per cent or less (use a moisture meter to check) is the best for burning.
The problem with smoke also comes if your fire is not being burnt at a high enough temperature. Volatile compounds produced from the wood need a high heat to be transformed into gas. If the indoor fire is not kept at a high burn, that means the burning process is inefficient because the compounds have not been accurately vapourised. There's a greater risk of tar deposits inside your flue (with an increased chance of chimney fires) too. It will also cause more pollution and – this may surprise you – cost you more money.
Why? The conversion of fuel into heat has not been efficient. Fuel has, in effect, been wasted and that's costly.
Please ensure that smoke only (briefly) appears at the top of your chimney when you are either lighting or refuelling the fire. Burn dry wood at a high temperature to maximise fuel efficiency, save money and to help the environment.
James the Sweep is a professional chimney sweep serving customers in Royal Tunbridge Wells and nearby areas (Maidstone, Orpington, Southborough, Pembury, Sevenoaks, Tonbridge, Paddock Wood and Crowborough). BOOK a sweep with James on 07587 134589. Ask for FREE advice.
Remember that James the Sweep is a member of the Guild of Master Chimney Sweeps. He wears full hygienic masks and gloves to ensure customers are safe from risks of Covid-19.