What is a 'chimney flue technician'?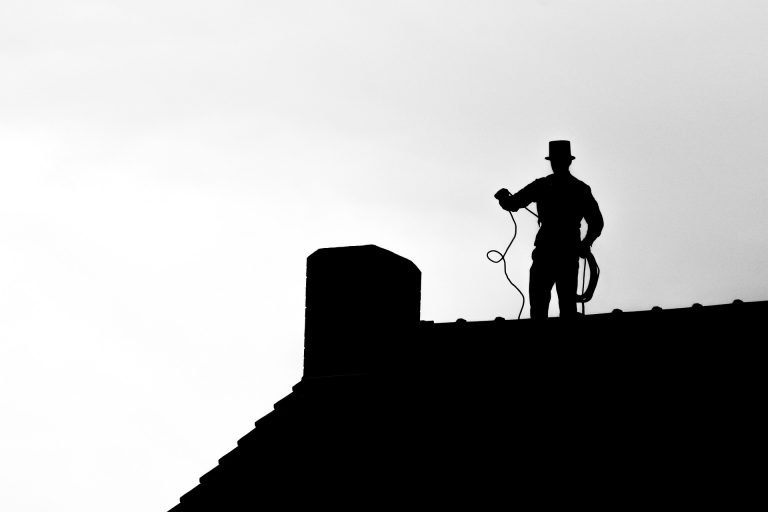 IF YOU live in the wider Kent area – Tunbridge Wells and beyond – you'll know that your local Master Chimney Sweep is James the Sweep. You may have also noticed that James is not only a Master Sweep but a 'flue technician'.
What does being a 'flue technician' entail?
It's a term that signifies James' expertise in ALL aspects of chimney care. In the old days, chimney sweeping involved… chimney sweeping. In the modern era, the job has changed as our understanding has developed on the importance of chimney care and technicalities involved. Sweeping isn't just about keeping a flue clean and giving a Mary Poppins style dance, like 'Ol Bert. It's also about risk assessment, defending the customer against the dangers of chimney fires and carbon monoxide poisoning.
James is one of a number of elite chimney sweeps who retain advanced knowledge on the importance of proper chimney flue, chimney flue liner and indoor stove installation. He is an expert in scrutinising flues to see if they're fit for purpose. If the chimney has not been swept or the appliance for the fire is substandard – that's a red light as far as James is concerned. An indicator that there is a potential issue with carbon monoxide poisoning. Read this article and you will see just how devastating the effect can be, when a chimney is blocked.
From the moment James arrives on your doorstep he will be carrying out a risk assessment. He will note the size of the room containing the indoor fire, any air draughts, other appliances, size of the flue in relation to the stove, fuel used, etc. He will inform you of any fire hazards near the indoor fire and the sweeping work itself will only be carried out once he is reassured about the condition of the appliance/open fire and flue itself. If James suspects remedial work is needed – he will let you know.
James carries out all this risk assessment and sweeps your chimney, AND conducts a smoke test AND gives you a certificate useful for household insurance, by the Guild of Master Chimney Sweeps – for just £60!
Book an appointment today with James the Sweep, Master Chimney Sweep and Chimney Flue Technician!