Why James the Sweep supports local causes in Kent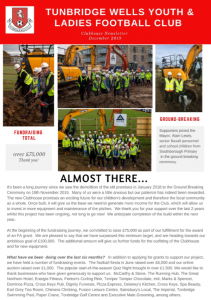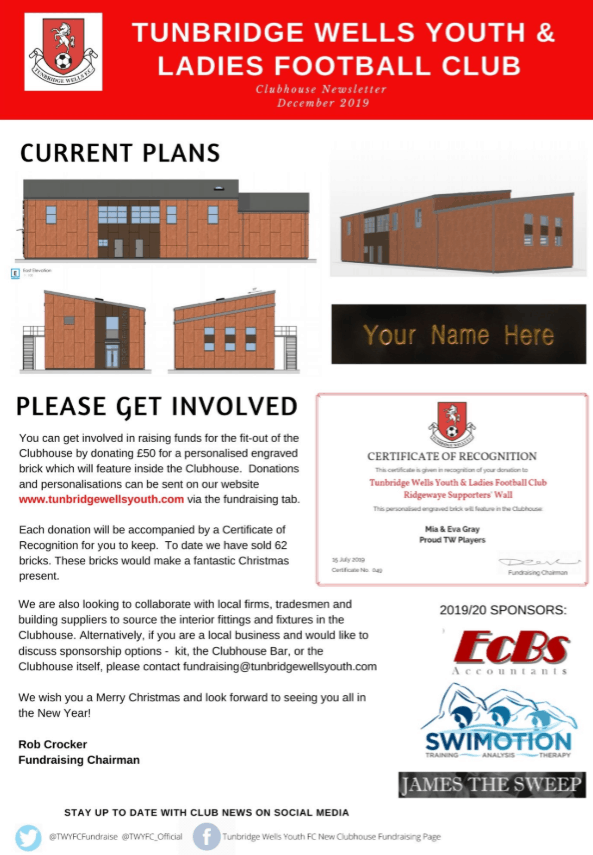 Supporting local causes in the wider Kent area is a key value for James the Sweep in his work as a successful local businessman based near Tunbridge Wells.
James understands that community groups need all the help that they can get and that's why, when is able to, he gives support. Being practical about it, he's not able to help every cause but he will give positive support when possible: promoting events on his social media channels for free, for example. If a charity or group has problems with a chimney at their premises, James is also happy to offer free advice on keeping the structure in good order.
A particular group supported by James is the girls side of the Tunbridge Wells Ladies Football Club. James (as seen in the newsletter above) is an official sponsor for the girls. If you've ever seen the youngsters in action on the football pitch, you may notice that the 'James the Sweep' logo is emblazoned across their football shirts.  The young players are hard working and T Wells is rightly proud of them. It is a privilege for James to support the girls in their ongoing success.
James the Sweep supports the T Wells football players, and other ad hoc causes in the local community when they arise, simply because he believes in the importance of community. He loves the county of Kent and the friendly residents who live there. James considers it an honour to be counted as the region's Master Chimney Sweep. That's why he likes to give something back, to show that he is part of the community and supports what goes on for the betterment of the locality.
And which community are we talking about here? The wider community of Kent but especially Tunbridge Wells, Tonbridge and Southborough – and the other main areas covered by James: Hadlow, Pembury, Paddock Wood, Maidstone, Orpington, Sevenoaks and over the county border to Crowborough. These are the main towns and villages covered by James' sweeping round where he sweeps chimneys for customers.
If you have a community event and you want James to raise awareness on his social media channels, email: info@jamesthesweep.co.uk