Reassurance for local residents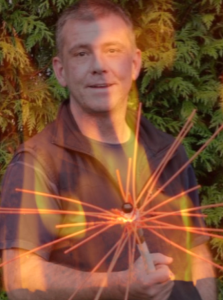 CHIMNEY sweeping in Royal Tunbridge Wells… chimney sweeping in Southborough… chimney sweeping in Crowborough – if you are a frequent visitor to the website or social media of James the Sweep, you will have seen these phrases often enough.
In fact, you have probably read that James the Sweep is the Master Chimney Sweep for Tunbridge Wells and similar such claims. It can all sound a bit outlandish but why? Why are such statements made?
Storing firewood: some simple tips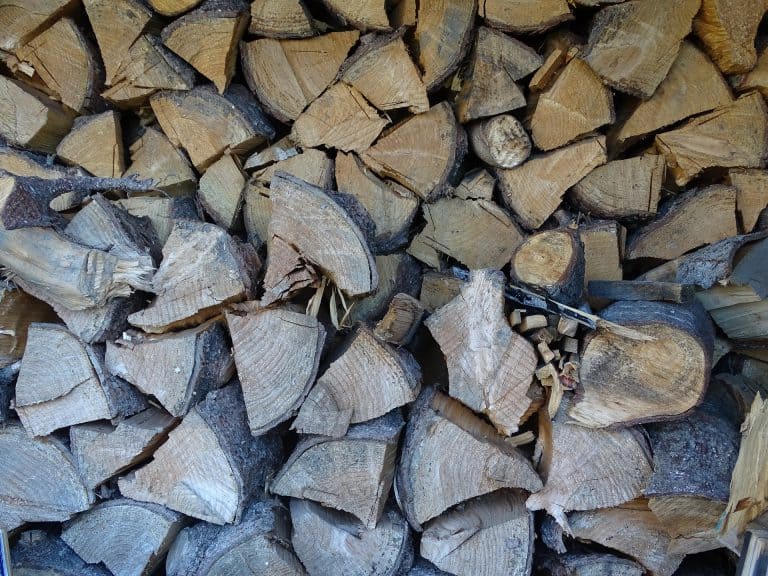 STORING firewood correctly makes a big difference to enjoying efficient fires, which are better for the environment and save you money – and the opposite: ineffective fires, causing pollution and costing more.
The good news is that there's some simple ABC steps you can take to get the most out of your firewood. This is advice that James the Sweep gives customers in the towns that he covers: Tunbridge Wells, Southborough, Sevenoaks, Hildenborough, Pembury, Maidstone, Paddock Wood, Crowborough, Hadlow and Maidstone.
Caring for your chimney flue liner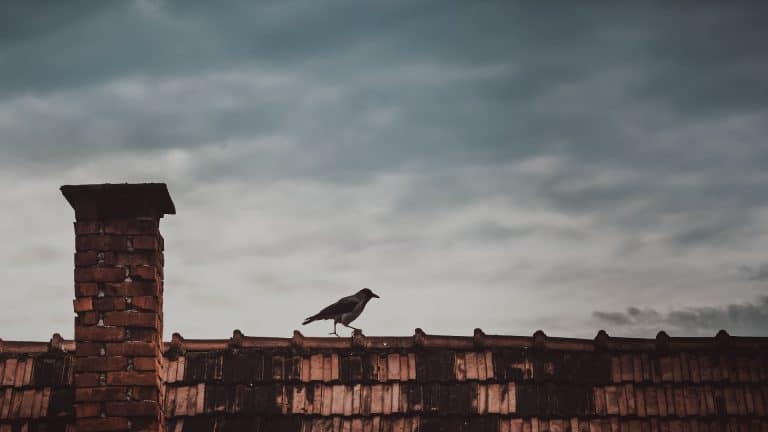 CUSTOMERS often ask James the Sweep about how to care for a flue liner installed inside a chimney flue. And if they don't, James will respectfully offer the information anyway because it's an important part of caring for your indoor fire set-up.
Where was Ol' Sweepy heading?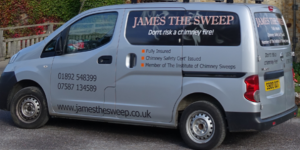 IF YOU happened to be driving in the northern parts of Kent last weekend you will have noticed the county's Master Sweep – James the Sweep – tootling along in his work van, aka Ol' Sweepy, with plenty of sandwiches wrapped in grease-proof paper stacked-up on the passenger seat.
Why was James heading out of the county? Where was he going? His van is a familiar sight on the streets of Tunbridge Wells, Tonbridge, Southborough and the like. So why did James disappear for a couple of days – and then reappear in the borders of Kent with a stack of gleaming new chimney sweeping brushes in the back of Ol' Sweepy?
Test CO alarms regularly – what does that mean?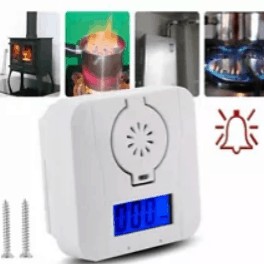 YOU'VE probably heard this saying often enough (and more likely than not from James the Sweep, Master Sweep for Tunbridge Wells!).
"Make sure you buy a carbon monoxide alarm and then test it regularly."
Oh right, you may think, and then put it down on the list of Things To Do.
But what does that actually mean? It's easy to hear these things and to not really take them on board.
Basic advice about wood briquettes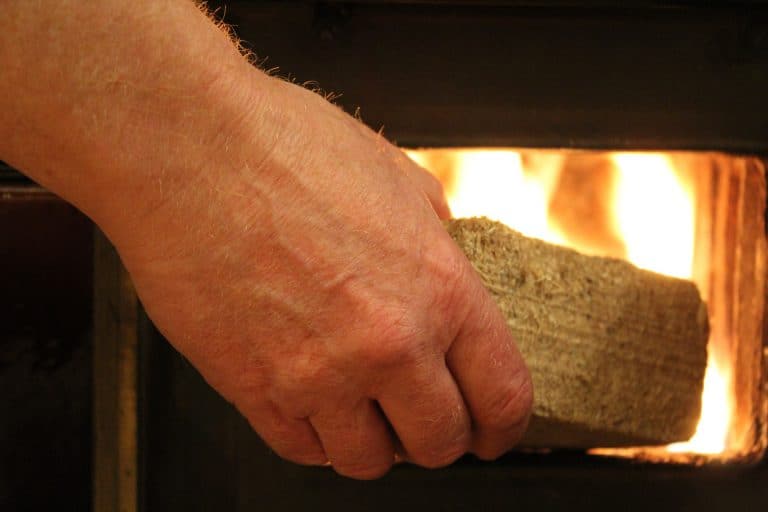 What do you think about using wood briquettes for your woodburner? Have you tried them yet or are you tempted to give them a try? Well, why not? Here's some basic info about wood briquettes to help inform choices for solid fuel burning.
Why does James give advice to customers?

So.. the doorbell rings and you open it to see James the Sweep on your doorstep armed with his power sweeping brushes – he's arrived on time (always does) and gives you a friendly greeting.
You show him into the room, often the lounge, where the fireplace sits and let James do his 'thing' – inspecting the indoor fire set-up and the state of the chimney flue and flue liner (if you have a liner). James sets to work, if all is well, cleaning the chimney using his brushes, once the clean, fresh dust sheets have been laid down carefully.
Sherlock Holmes, fireplaces and Crowborough!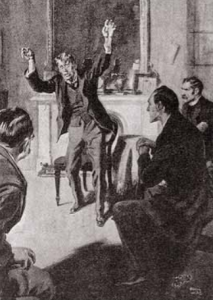 "My dear fellow," said Sherlock Holmes as we sat on either side of the fire in his lodgings at Baker Street, "life is infinitely stranger than anything which the mind of man could invent."
Perhaps a visitor to Crowborough would find it 'strange' to realise that Holmes had strong literary links to the town. The statue of Sir Arthur Conan Doyle at Crowborough Cross bears witness to the fact that Doyle spend many years in the area – some 23 years, in fact, at Windlesham Manor.
Now's the time to book your chimney sweep!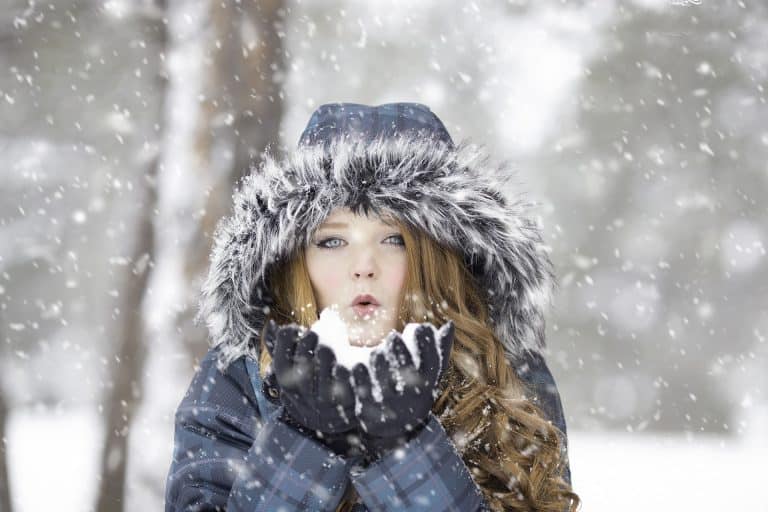 We're living through a strange time in the middle of Winter right now (Jan/Feb). The season of Spring is officially two months away (it starts on March 20) and folk tend to be split between thinking it won't be long until the sunny weather arrives and trying to keep warm as the weather doesn't seem to be getting any better.
James the Sweep: affordable, professional and recommended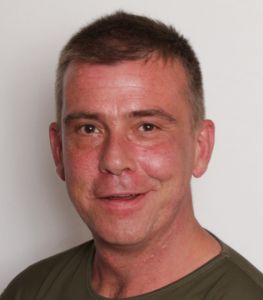 James the Sweep is affordable, professional and recommended. That's quite a statement to make, isn't it? Talk about blowing your own trumpet. Or rather, in this case, sweeping your own flue. And it sounds like the sort-of marketing ploy you'd expected from a local businessman.
But the question isn't whether or not James the Sweep is being a bit self-indulgent by making such claims. Rather, the question is simply this: is it true?
Chimney sweeping makes 'a big difference' – Defra Clean Air Strategy 2019
THE HEADLINES have been buzzing this week about the launch of Defra's Clean Air Strategy 2019.
Some people believe the government is trying to get rid of stoves and chimney sweeping will soon be a thing of the past. Nothing could be further than the truth!
HOW do chimneys pose a carbon monoxide risk?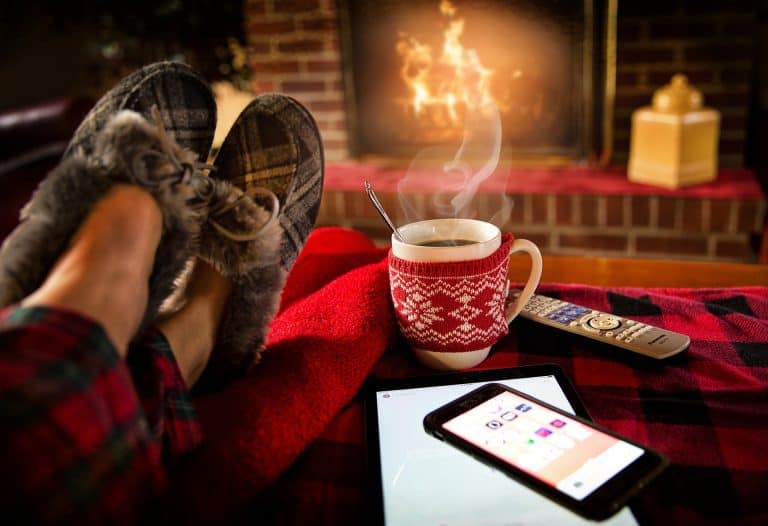 They don't… in themselves. Chimneys, in the context of domestic fires, are structures with space inside, which pose no risk of carbon monoxide if they are kept clean. They exist to get rid of carbon monoxide and other dangerous gas – and that's the problem. Chimneys MUST be maintained to work efficiently and to keep your family safe from the threat of gas poisoning. Carbon monoxide is an invisible, deadly gas produced by fire which needs to be expelled to the outside atmosphere in a safe manner. Notice the emphasis on 'needs' – the importance of that cannot be overstated. Lives depend upon it, in fact.
If my stove's safe, why's there soot in my chimney?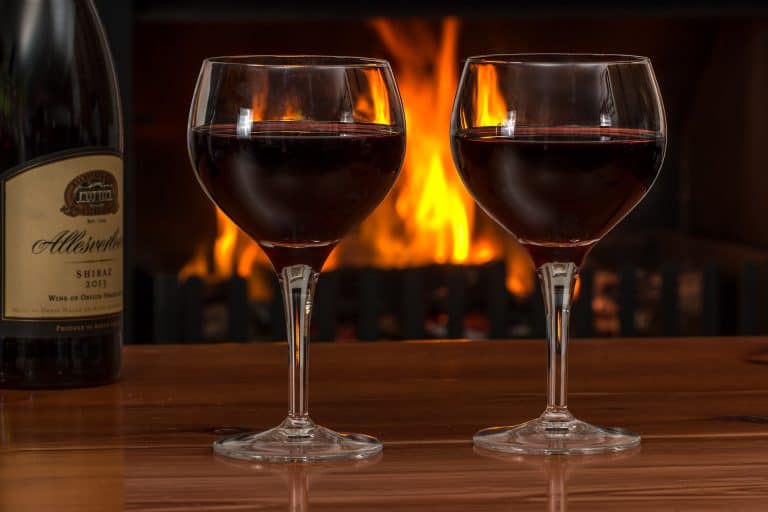 Wood stoves should certainly be safe if they are installed by a proper HETAS-approved installer or similar professional chimney technician. If not, you could be in trouble. A professional installer will ensure the chimney is swept properly and there are no issues in the flue or flue liner (replacing if needed) and also ensure that the measurements of the stove, chimney and nearby room all complement each other. He or she will guide you in the correct choice of stove and then install it into the fireplace area. If you don't have a chimney, a twin-walled system can be set-up for you.
Tonbridge: a proper Kentish town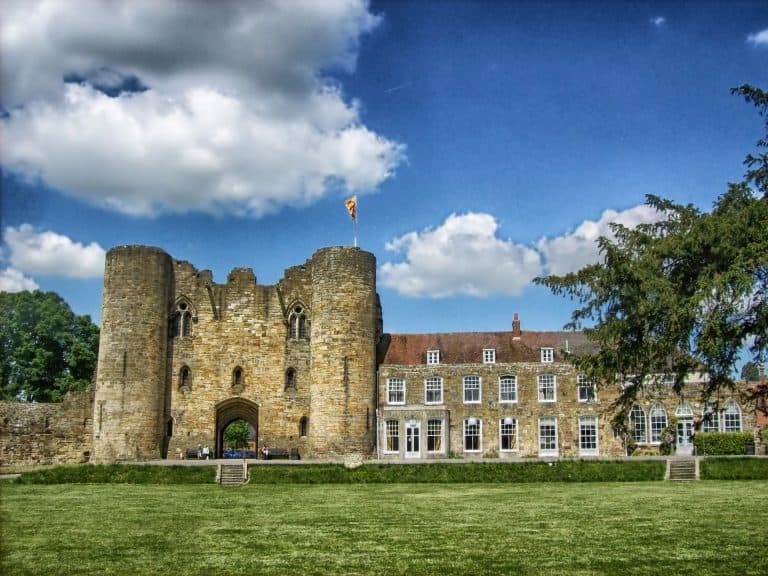 The interesting aspects of the market town of Tonbridge are explored elsewhere on the James the Sweep website. So, we don't want to repeat all the facts and figures about this quaint settlement just four miles from Royal Tunbridge Wells, in the Tonbridge and Malling District of Kent.
Experience always counts with chimney sweeping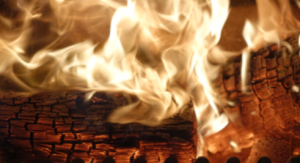 James the Sweep has been sweeping chimneys for customers in Kent and East Sussex for more than 20 years. That's a long time! Imagine how many chimneys James has swept over the years. We're talking hundreds and hundreds! For James, sweeping chimneys has become something of a second nature. He can get the job done quickly and efficiently.
Stay safe during Christmas celebrations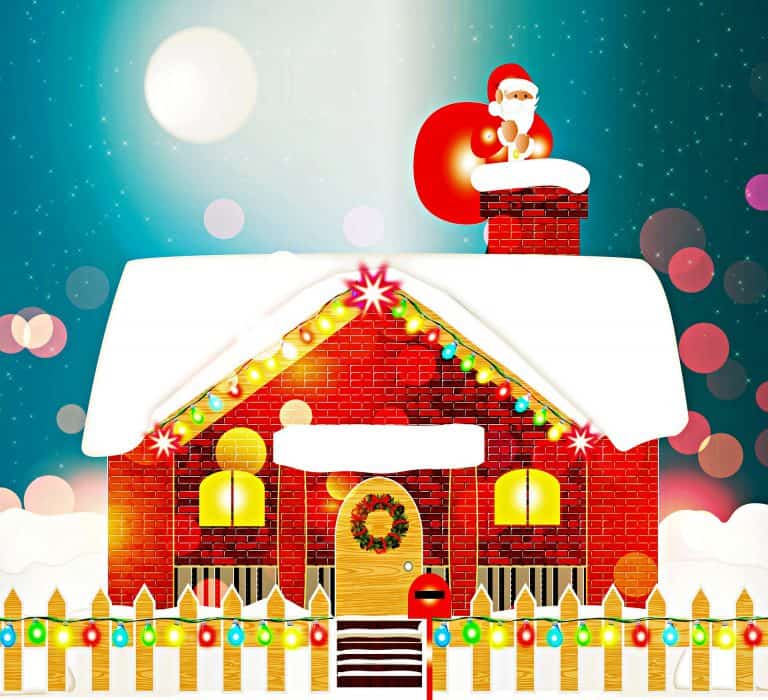 'Tis the season to be jolly. Or at least, it soon will be. And even if you read this after festive celebrations are over, there's always other events such as Epiphany, Easter etc. Or birthdays. Let's be honest, when it's gloomy and clouded-over and you feel that slight shiver walking down the street (even if you've bought a furry coat from one of the many splendid shops in Tunbridge Wells, Southborough, Maidstone, etc) – you will be thinking about huddling indoors.
Sevenoaks: surprising nuggets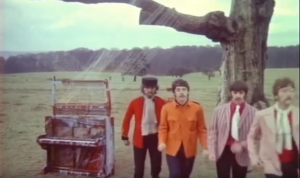 James the Sweep enjoys his role as Master Chimney Sweep for Sevenoaks, the flagship town which gives its name to the Sevenoaks District. There are many facets of Sevenoaks which are known to the wider public with its splendid shopping centre and busy community. And, of course, the famous oak trees that were sadly ravaged by the great storm of 1987.
… She's back!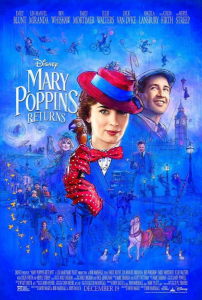 Though I spends me time in the ashes and smoke
In this 'ole wide world there's no 'appier bloke
Chim chiminey, chim chiminey, chim chim cher-ee!
Carbon monoxide is a very real danger in your home!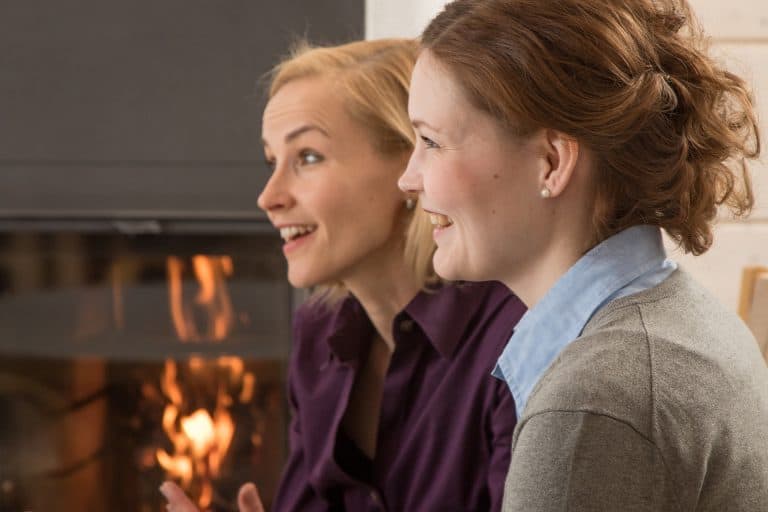 We have to take on board, with the utmost respect, warnings about the dangers of carbon monoxide poisoning. That's the key message James the Sweep gives to customers, wherever they live in Kent or East Sussex: Tunbridge Wells, Tonbridge, Sevenoaks, Southborough or Maidstone and Crowborough, etc. It's such an important message as well. Taking this seriously will protect your life, and the lives of your loved ones.
10 reasons why I love sweeping in Tunbridge Wells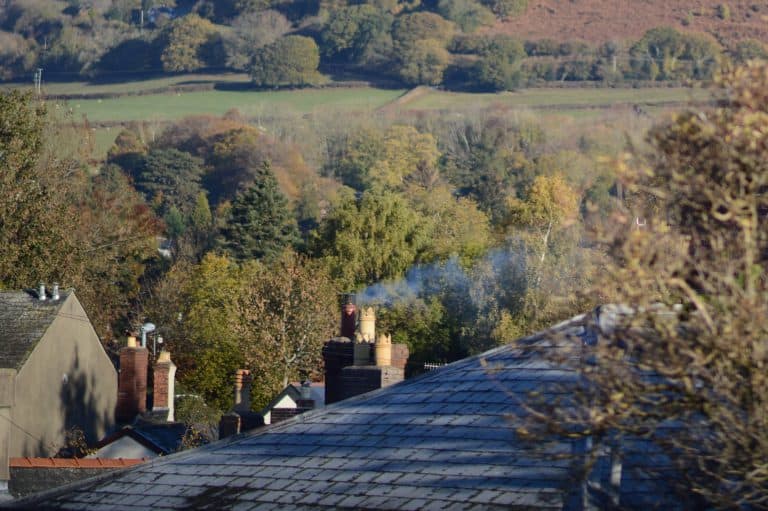 James the Sweep loves chimney sweeping in Kent and Sussex. It's such a beautiful part of the world. There's nothing better than tootling along in the Kentish countryside for a chimney sweep in Sevenoaks, Southborough or other towns and villages. Based in Tonbridge, James has a particular fondness for Tunbridge Wells, or rather, ROYAL Tunbridge Wells.