The dinosaur found near Southborough – some facts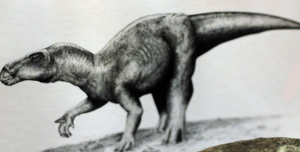 Southborough is the sort of place where there's always something interesting happening and that's been a fact about the town for many years.
James the Sweep has been sweeping chimneys in Southborough for 20 years – and he's firmly  established as the town's master sweep. If residents need a chimney swept, it's always James who is called because he is reliable, professional and affordable. He's known as the 'Southborough chimney sweep' and it's as simple as that.
How to use your wood burning stove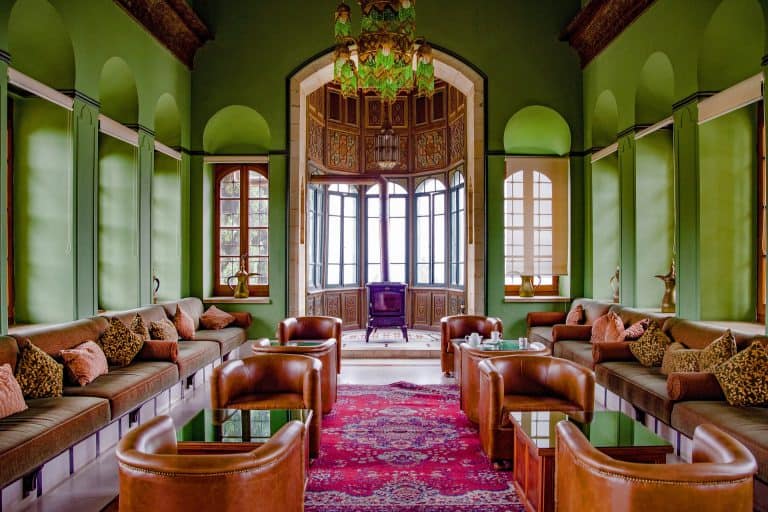 CUSTOMERS will often ask James the Sweep for sound advice about how to get the best use out of the wood burning stove.
It's a typical question that James encounters whenever he is sweeping chimneys in Royal Tunbridge Wells, Tonbridge, Southborough, Maidstone and the like.
If you would like some simple ABC pointers, do take time to read the info below. Remember too the basic rule that burning wood with a moisture content of 20 per cent or less (test it to see) and at a higher temperature will ensure you maximise the use of your fuel, save you money and also have a better effect on the environment.
Tunbridge Wells is a properly 'Royal' place!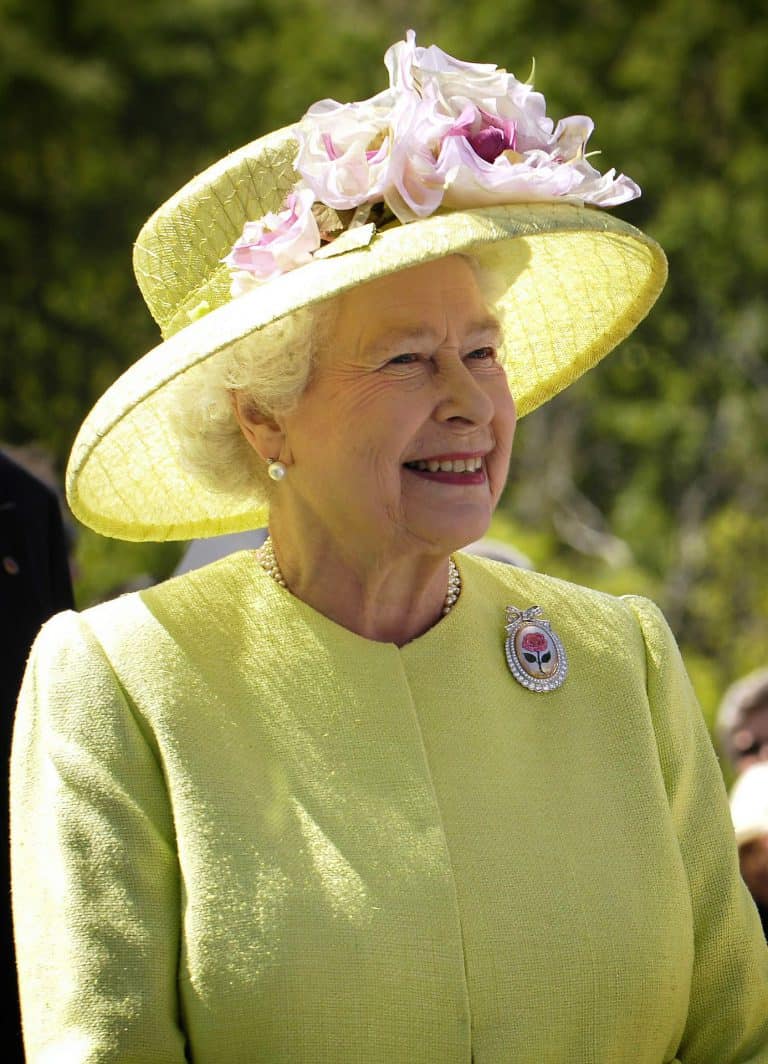 IT HAPPENS often that James the Sweep gets called 'Sir' when he pops into his favourite newsagent in Royal Tunbridge Wells to buy his favourite chocolate bar (milk choc with a caramel centre, in case you're wondering).
Nothing unusual about that, on the face of it. But it makes James twirl his brush for two very good reasons: [1] Everyone is polite in T Wells and that's wonderful and [2] T Wells is so closely associated with Royalty… Lords… Ladies… 'Sirs'… that James is never sure if the newsagent believes the town's master sweep is, in fact, one of the landed gentry.
Is your woodburner polluting?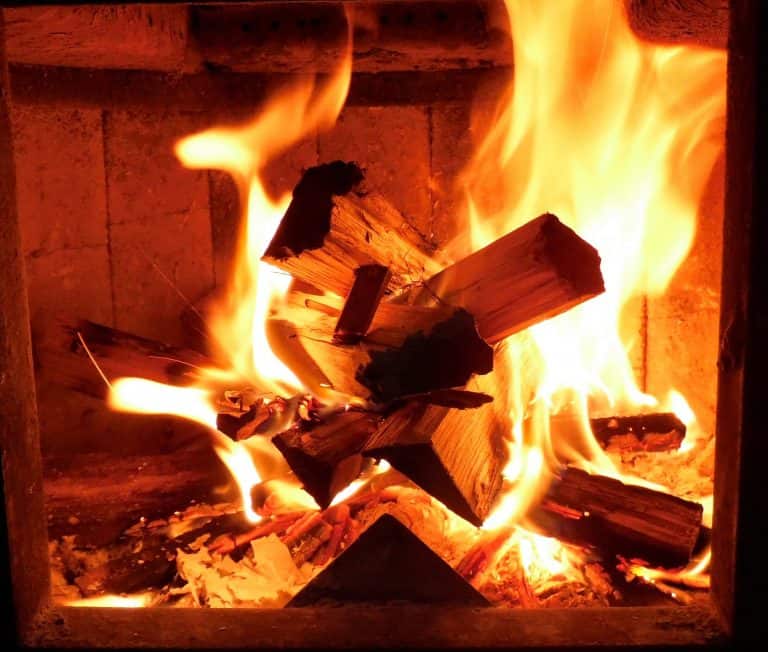 WOODBURNERS have been given a very bad press in the media since Defra's Clean Air Strategy was published in January.
It's become a misleading notion that wood stoves will be banned by the Government in the future. That is NOT true. Defra is certainly concerned about air pollution but the Government has been so – so – clear that householders will still be allowed to have woodburners.
James the Sweep is ridiculously affordable!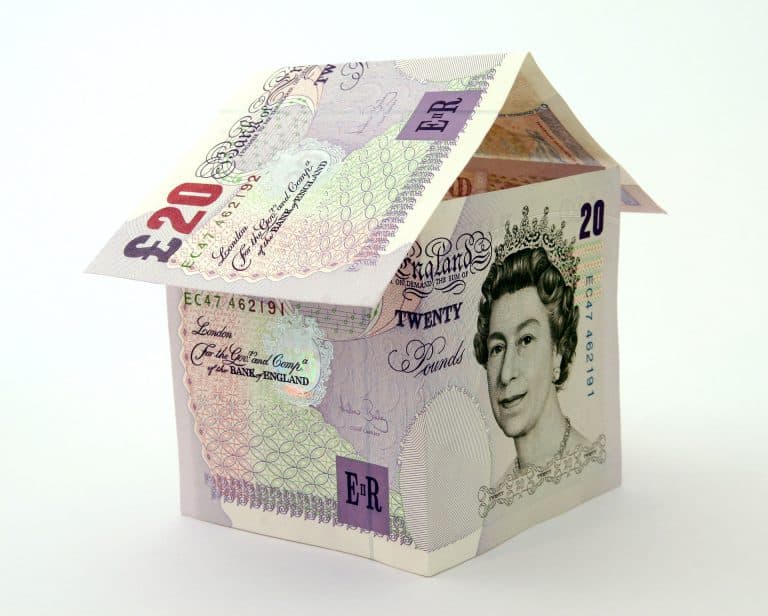 EVERYONE loves a good bargain and especially when it comes to fixing things around the home.
That's why James the Sweep offers to sweep chimneys at a very reasonable rate indeed. In fact, we get enquiries all the time asking about the costs. People can't always believe it and we've even had customers telling James that it's about time he raised his fee. That sounds like absolute nonsensical marketing spin – but it's true! Don't forget that many of James the Sweep's customers have been calling upon him to sweep chimneys for many years. They know him and he knows them.
The Chimney Sweep to call upon
James the Sweep is the Master Sweep to call upon if your chimney needs sweeping and you live in the wider Kent and East Sussex area. Chimney sweeps have their own geographical locations in which they look after customers. James sweeps chimneys in Tunbridge Wells, Tonbridge, Maidstone, Pembury, Paddock Wood, Crowborough, Hadlow, Orpington, Southborough and the nearby areas.
5 reasons to employ the chimney sweeping services of James the Sweep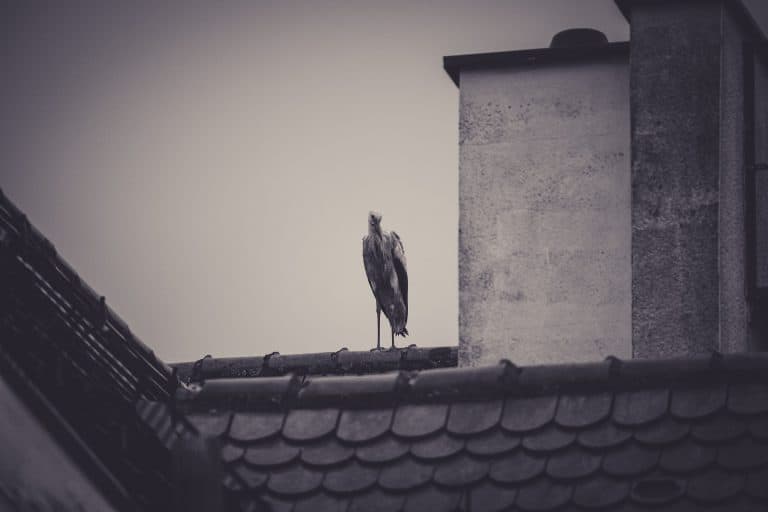 James the Sweep is the top rated chimney sweep in Kent and East Sussex. He's been sweeping chimneys in the local area for at least 20 years and built up a solid reputation as a reliable, professional chimney technician. James is a member of the Guild of Master Chimney Sweeps.
Here are five reasons why it makes sense to employ the services of James the Sweep:-
Air pollution and woodburners: some home truths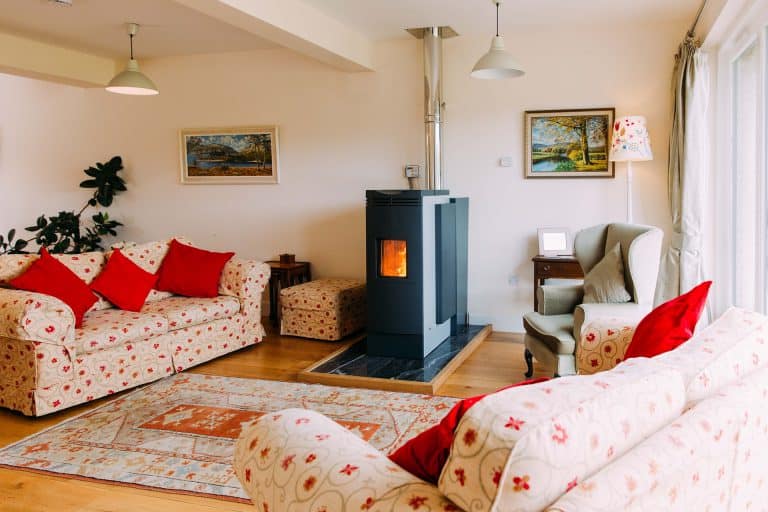 'WOODBURNERS will be banned' – you've definitely seen headlines like these in the media in recent months.
And why not? Nothing beats a bit of sensationalism for a newspaper to sell a few more copies. Even if the headline isn't telling the truth.
Reassurance for local residents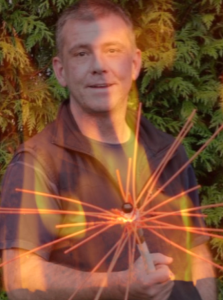 CHIMNEY sweeping in Royal Tunbridge Wells… chimney sweeping in Southborough… chimney sweeping in Crowborough – if you are a frequent visitor to the website or social media of James the Sweep, you will have seen these phrases often enough.
In fact, you have probably read that James the Sweep is the Master Chimney Sweep for Tunbridge Wells and similar such claims. It can all sound a bit outlandish but why? Why are such statements made?
Storing firewood: some simple tips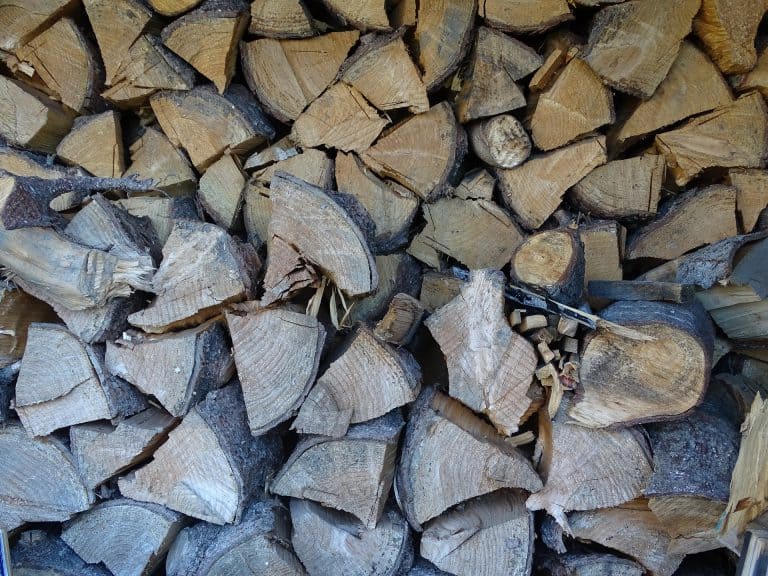 STORING firewood correctly makes a big difference to enjoying efficient fires, which are better for the environment and save you money – and the opposite: ineffective fires, causing pollution and costing more.
The good news is that there's some simple ABC steps you can take to get the most out of your firewood. This is advice that James the Sweep gives customers in the towns that he covers: Tunbridge Wells, Southborough, Sevenoaks, Hildenborough, Pembury, Maidstone, Paddock Wood, Crowborough, Hadlow and Maidstone.
Caring for your chimney flue liner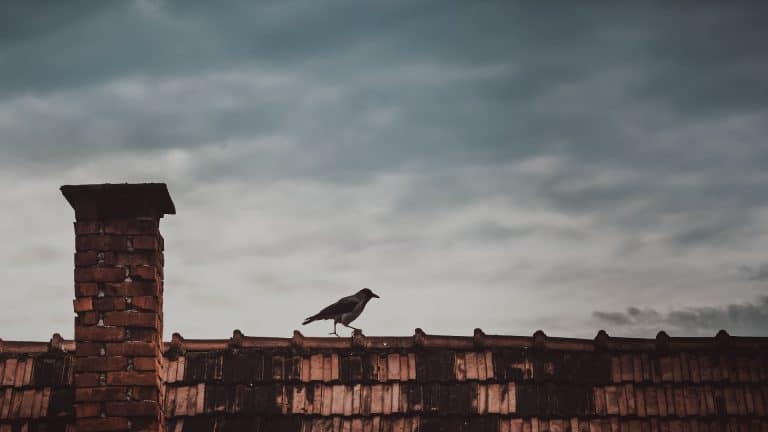 CUSTOMERS often ask James the Sweep about how to care for a flue liner installed inside a chimney flue. And if they don't, James will respectfully offer the information anyway because it's an important part of caring for your indoor fire set-up.
Where was Ol' Sweepy heading?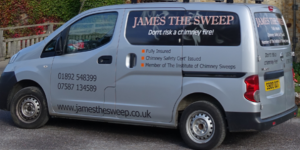 IF YOU happened to be driving in the northern parts of Kent last weekend you will have noticed the county's Master Sweep – James the Sweep – tootling along in his work van, aka Ol' Sweepy, with plenty of sandwiches wrapped in grease-proof paper stacked-up on the passenger seat.
Why was James heading out of the county? Where was he going? His van is a familiar sight on the streets of Tunbridge Wells, Tonbridge, Southborough and the like. So why did James disappear for a couple of days – and then reappear in the borders of Kent with a stack of gleaming new chimney sweeping brushes in the back of Ol' Sweepy?
Test CO alarms regularly – what does that mean?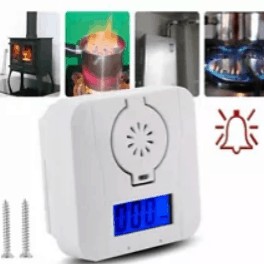 YOU'VE probably heard this saying often enough (and more likely than not from James the Sweep, Master Sweep for Tunbridge Wells!).
"Make sure you buy a carbon monoxide alarm and then test it regularly."
Oh right, you may think, and then put it down on the list of Things To Do.
But what does that actually mean? It's easy to hear these things and to not really take them on board.
Basic advice about wood briquettes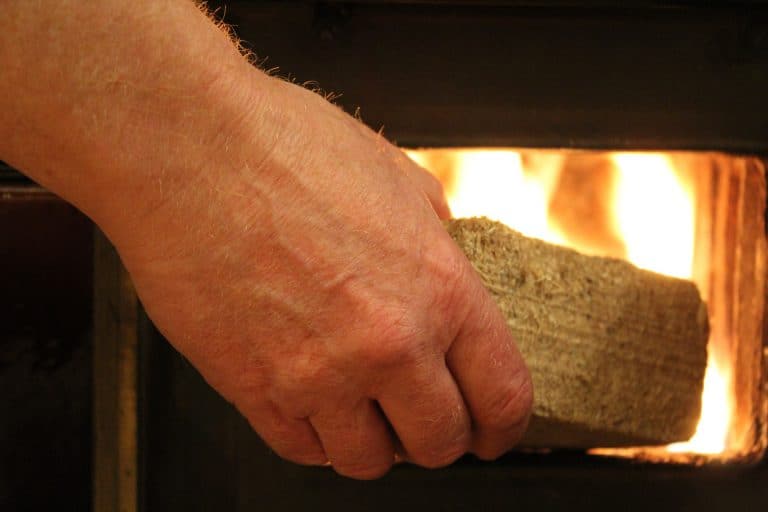 What do you think about using wood briquettes for your woodburner? Have you tried them yet or are you tempted to give them a try? Well, why not? Here's some basic info about wood briquettes to help inform choices for solid fuel burning.
Why does James give advice to customers?

So.. the doorbell rings and you open it to see James the Sweep on your doorstep armed with his power sweeping brushes – he's arrived on time (always does) and gives you a friendly greeting.
You show him into the room, often the lounge, where the fireplace sits and let James do his 'thing' – inspecting the indoor fire set-up and the state of the chimney flue and flue liner (if you have a liner). James sets to work, if all is well, cleaning the chimney using his brushes, once the clean, fresh dust sheets have been laid down carefully.
Sherlock Holmes, fireplaces and Crowborough!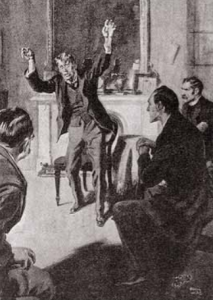 "My dear fellow," said Sherlock Holmes as we sat on either side of the fire in his lodgings at Baker Street, "life is infinitely stranger than anything which the mind of man could invent."
Perhaps a visitor to Crowborough would find it 'strange' to realise that Holmes had strong literary links to the town. The statue of Sir Arthur Conan Doyle at Crowborough Cross bears witness to the fact that Doyle spend many years in the area – some 23 years, in fact, at Windlesham Manor.
Now's the time to book your chimney sweep!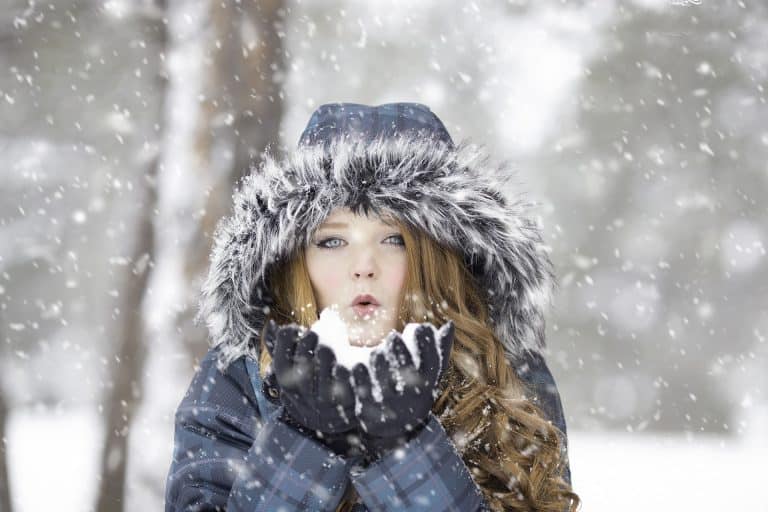 We're living through a strange time in the middle of Winter right now (Jan/Feb). The season of Spring is officially two months away (it starts on March 20) and folk tend to be split between thinking it won't be long until the sunny weather arrives and trying to keep warm as the weather doesn't seem to be getting any better.
James the Sweep: affordable, professional and recommended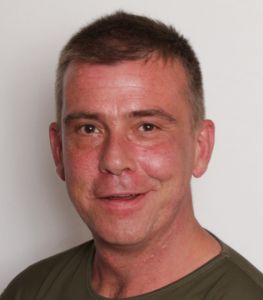 James the Sweep is affordable, professional and recommended. That's quite a statement to make, isn't it? Talk about blowing your own trumpet. Or rather, in this case, sweeping your own flue. And it sounds like the sort-of marketing ploy you'd expected from a local businessman.
But the question isn't whether or not James the Sweep is being a bit self-indulgent by making such claims. Rather, the question is simply this: is it true?
Chimney sweeping makes 'a big difference' – Defra Clean Air Strategy 2019
THE HEADLINES have been buzzing this week about the launch of Defra's Clean Air Strategy 2019.
Some people believe the government is trying to get rid of stoves and chimney sweeping will soon be a thing of the past. Nothing could be further than the truth!
HOW do chimneys pose a carbon monoxide risk?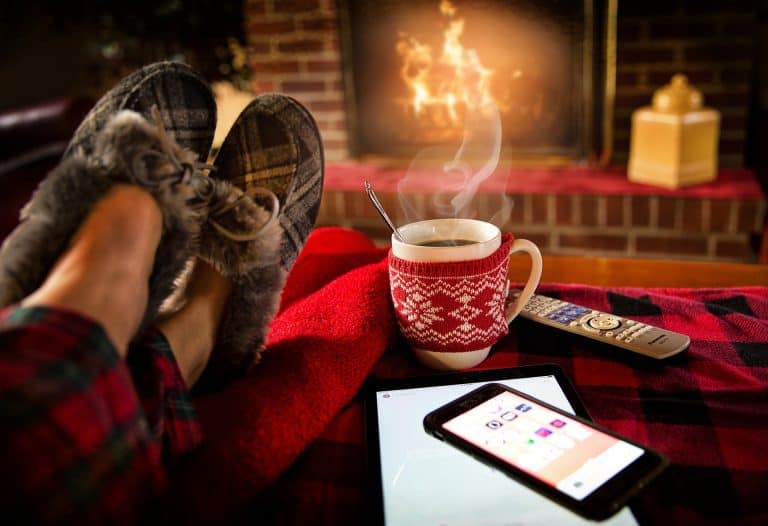 They don't… in themselves. Chimneys, in the context of domestic fires, are structures with space inside, which pose no risk of carbon monoxide if they are kept clean. They exist to get rid of carbon monoxide and other dangerous gas – and that's the problem. Chimneys MUST be maintained to work efficiently and to keep your family safe from the threat of gas poisoning. Carbon monoxide is an invisible, deadly gas produced by fire which needs to be expelled to the outside atmosphere in a safe manner. Notice the emphasis on 'needs' – the importance of that cannot be overstated. Lives depend upon it, in fact.